Visualization Studio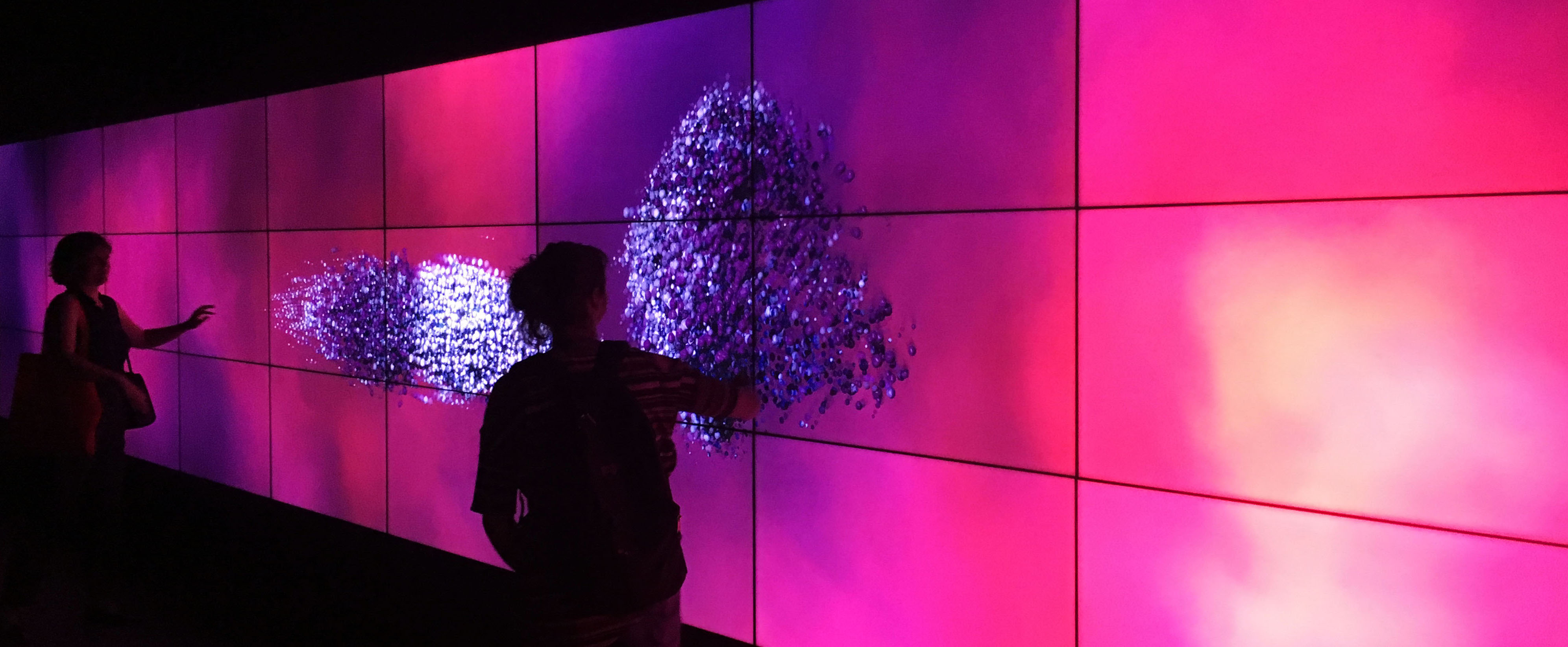 The Webster Library Visualization Studio is an innovative space offering immersive visualizations and analytics to support learning, teaching and research in all disciplines. Accredited graduate and faculty members can experiment with a high-resolution interactive video wall, a wide range of creative and visualization software, and two HTC Vive headsets. At various times, the studio will host workshops on a range of themes including data experience design, data visualization, extended reality development, and creative coding.
You must first attend an accreditation session before being able to book and use the Visualization Studio. During this session, you will have the opportunity to both learn how to utilize the technology and customize it for your specific application.
Getting accredited
Regularly scheduled accreditation sessions are accessible by clicking on the 'Get Accredited' link below. Should it be required, personalized training is available and may be requested by emailing visualization@concordia.ca. Standard accreditation sessions can last between 30 and 60 minutes depending on your specific use-case and proficiency with the equipment. Should a software installation be required, please detail these specifics in your accreditation request and note that this may affect the duration of the session.
Get accredited

Reserving the studio
Once accredited, you may reserve the Visualization Studio by clicking on the 'Reserve Now' link below. After submitting your reservation request you will receive confirmation by email. Please pick up the studio key from the Webster Library Ask Us Desk, located at the entrance to the library, no earlier than 15 minutes before your scheduled reservation. You must present a valid Concordia employee or student ID card to validate your reservation. Please return the studio key to the Ask Us Desk immediately following the end of your booking, and at least 15 minutes before service desk closes.
Reserve now

page last updated on: Friday 15 February 2019
Back to top