Wikipedian in residence program
2019 Wikipedian in residence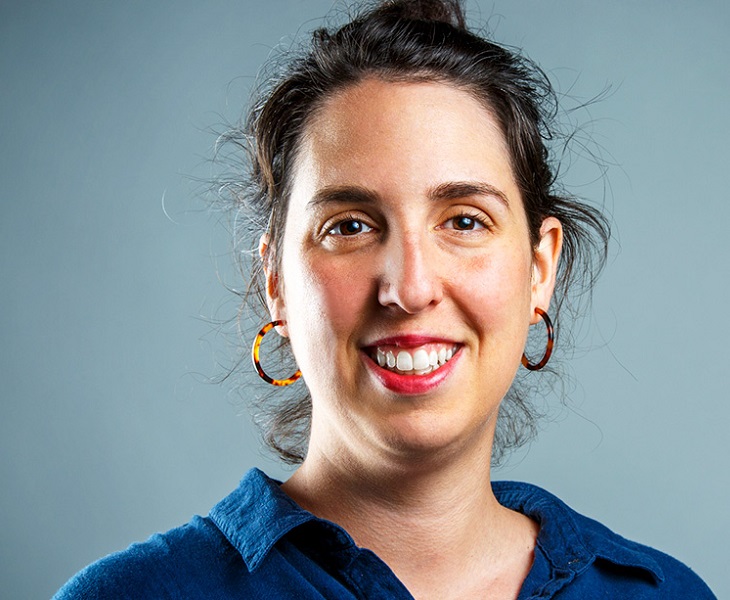 © Concordia University
Concordia University Library welcomed Amber Berson as its 2019-2020 Wikipedian in residence.
Amber Berson is a writer, curator, and Ph.D. candidate conducting research on artist-run culture and feminist, utopian thinking. She most recently curated Utopia as Method (2018); World Cup! (2018); and The Let Down Reflex (2016-2018, with Juliana Driever); and was the 2016 curator-in-residence as part of the France-Quebec Cross-Residencies at Astérides in Marseille, France.
She is the Canadian ambassador for the Art+Feminism Wikipedia project. Her writing has been published in Breach Magazine, Canadian Art, C Magazine, Revue .dpi, Esse, Fuse Magazine, and Le Merle, amongst others.

Past workshops and events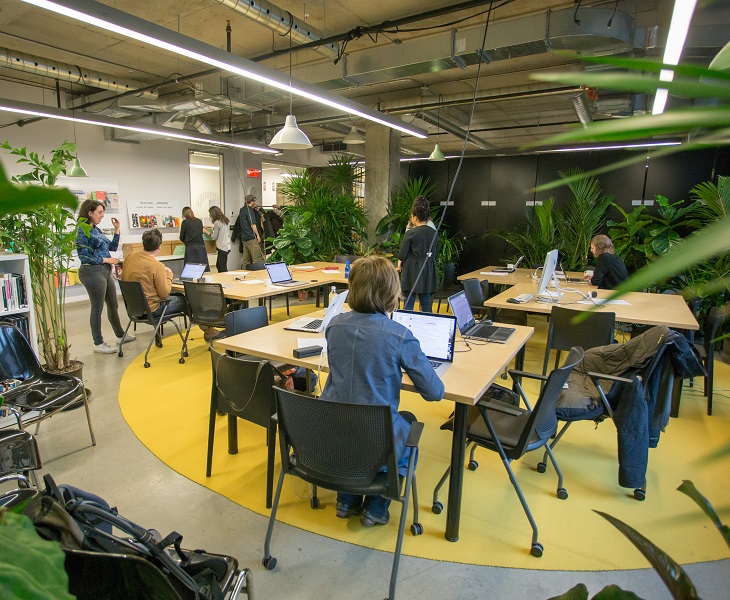 Wikipedia 101 Training: How to read and write Wikipedia articles
Bilingual. In this workshop you will learn how to read and write Wikipedia, how to add content to Wikimedia Commons, and how to work with the translation tools on Wikipedia.
Open to the general public, computers available for use.
---
WikiData
In this workshop you will learn how to use and contribute to WikiData. It will include both a theoretical and practical element, and is open to everyone, though a Wikipedia username is needed to participate. Please bring a laptop (some are available to borrow on-site.)
Open to the general public.
| | | | |
| --- | --- | --- | --- |
| Date | Time | Location | Register |
| Tuesday, February 25 | 2 to 4 p.m. | Webster Library, LB-362 | Register |
---
Special topic discussion: Wikipedia and bias
A conversation unpacking the bias inherent within Wikipedia and how to affect change in that context. This talk focuses on how how librarians and archivists can be working to combat bias in their collections to help alleviate bias on Wikimedia platforms as well how current classification systems add to or alleviate issues of bias.
Featuring Jack Solar (independent scholar), Hélène Brosseau (Artexte) and Susie Breier (Concordia).
Open to the general public.
| | | | |
| --- | --- | --- | --- |
| Date | Time | Location | Register |
| Tuesday, February 11 | 6 to 7:30 p.m. | Webster Library, LB-362 | |

In the news
Concordia Library's Wikipedian in residence initiative has garnered attention from the following press:
The Wikipedian in residence posting from January 2019 caught the attention of the media and was featured in both the Montreal Gazette and Le Devoir.
Amber Berson interviewed on an episode of Bien entendu on Radio Canada, July 15, 2019 and featured on CTV News, August 5, 2019.
Wikipedian in Residence Amber Berson was featured in MacLean's magazine on October 3rd as part of a story on Wikipedians in universities.

Call for applicants for the 2019 Wikipedian in residence

The call for applicants for the 2019 Wikipedian in residence is now closed. See About, Scope, Scope & responsibilities, Funding, Qualifications, Application and instructions and Contact sections for more information.

About
Concordia University Library is committed to playing essential roles in teaching and learning on campus, in supporting student success, and in advocating for and advancing open resources and scholarship. The recently transformed Webster Library, on the Sir George Williams Campus, features a Technology Sandbox and Visualization Studio. The University's Digital Strategy emphasizes digital capabilities and improved digital literacy for all Concordians as one of its objectives.
The overarching goal of the residency is the promotion of Wikipedia, digital literacy, and the creation of a long-lasting partnership between the Wikimedia Foundation and Concordia. Examples of Wikipedians and Wikimedians in residence demonstrate the range of activities and projects undertaken.

Scope
As part of the residency, Concordia Library will provide:
Supervision to the Wikipedian in residence
A workspace with computing equipment
Access to Library resources, print and electronic collections, and technological infrastructure
Teaching and learning spaces for conducting face-to-face instructional sessions with small and larger groups
Opportunities to interact with Concordia Library staff
Responsibilities
Be available to commit 6-8 hours per week to the residency. On-site attendance is expected for the majority of the residency.
Facilitate partnership between the Wikimedia community and Concordia University.
Build capacity for Concordia University to work with Wikimedia on projects.
Promote understanding of Wikipedia, the Wikimedia commons, Wikidata, and the open movement among the Concordia community (students, faculty and staff, including library personnel) through workshops and events.
Assist instructors and librarians wishing to integrate Wikipedia into their teaching and learning activities.
Coordinate events, such as edit-a-thons, that bring Wikipedians on-site to work with staff on content creation and improvement.

Qualifications
Bachelor's degree with an additional 3 years work- or education-related experience.
Experience with one or more of: Wikipedia editing, contributing to the Wikimedia commons, Wikidata projects. Experience providing training for one of these is an asset.
Knowledge of the open movement, including open education, open pedagogy, open access, open science, open scholarship, and creative commons licensing.
Familiarity with and interest in digital literacy initiatives in higher education and the broader community.
Demonstrated experience in planning and delivering small projects with multiple partners is preferred.
Oral and written fluency in English is essential. Oral fluency in French and basic written French are assets.

Funding
The residency is planned for one year, beginning in the winter of 2019. A 12-month contract for one day a week has a salary of $10,000.

Application & instructions
Interested candidates must supply the following in one (1) single PDF attachment:
a letter of interest;
curriculum vitae, which must include a statement of your citizenship;
the names, email addresses and telephone numbers of two references.
Applications should be sent to employment.library@concordia.ca. Applications must be received by no later than 5 p.m. on Friday, February 15, 2019. Only shortlisted candidates will be contacted.

Contact
For more information or questions about the Wikipedian in residence, contact Lorie Kloda, Associate University Librarian, Planning & Community Relations.

Updated: Wednesday 17 March 2021