Zotero
On this page
Managing Zotero's Cloud Storage Limit
Zotero provides 300 MB of cloud storage for free. If you use up that space you can subscribe to Zotero's storage service for more. Alternatively, the following three techniques enable you to manage your space efficiently or use an alternate storage provider. More information is available from the Zotero documentation.
You can use Zotero on your desktop computer without synchronizing your references, notes, or file attachments to their cloud storage servers. Note that if you do not sync to the cloud, you will not be able to use features such as collaboration, web-based access to your references, or synchronizing your library between multiple computers.
1. Use Zotero on your local computer only
To not use the cloud storage at all, you can unlink your Zotero account from your desktop application. Go to your Zotero desktop application Preferences and unlink your account if you already set up synchronization. Otherwise, these fields will be blank.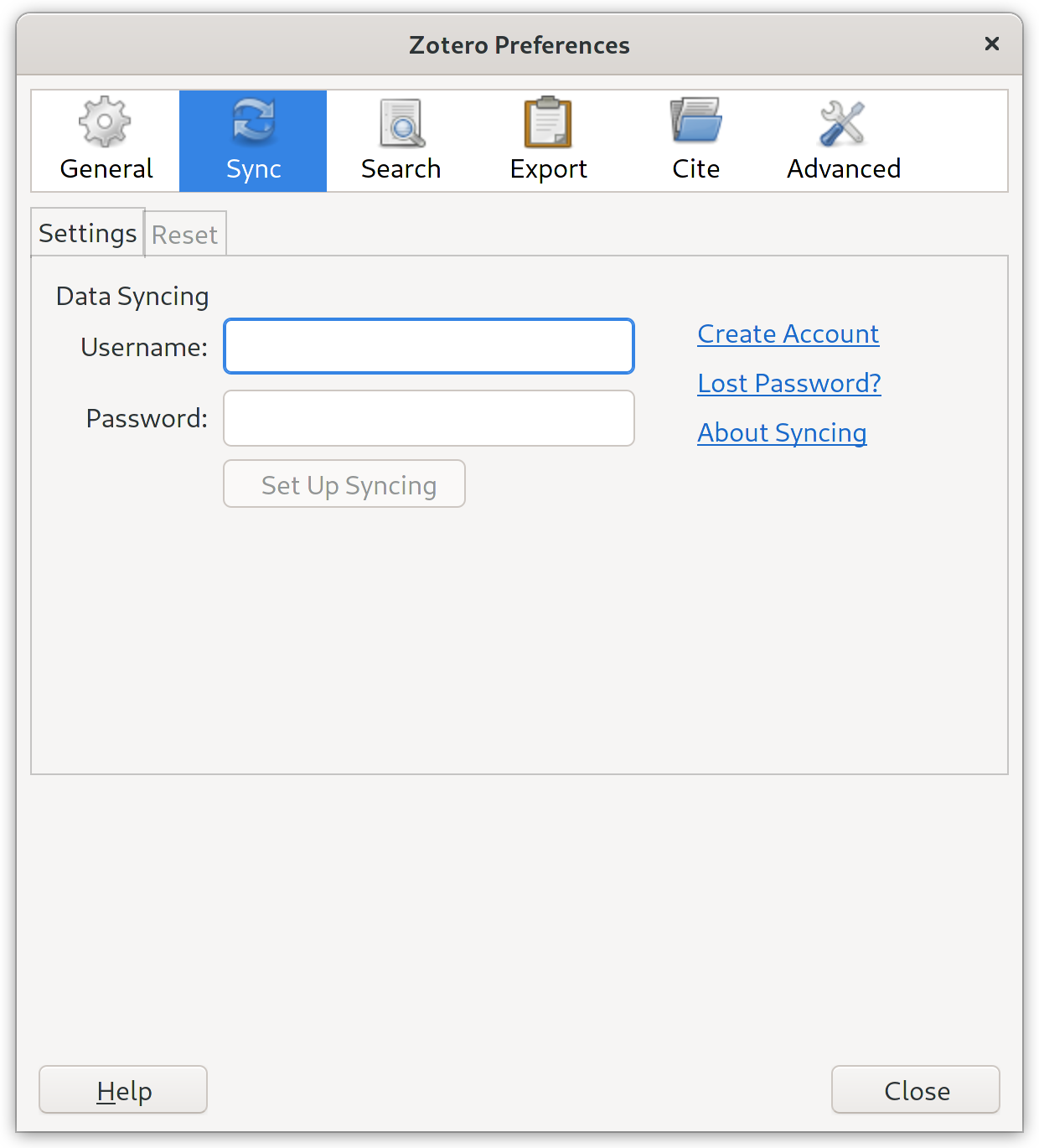 2. Do not synchronize attachments
You can continue to synchronize your references (bibliographic information such as title, author, publisher, etc.) without synchronizing file attachments such as PDFs. Because the reference information requires very little space compared to the amount required by PDFs, this will save a lot of space in the cloud storage.
If you choose not to synchronize attachments, you can continue to attach documents (e.g. PDFs) to your references. These attachments will remain on your local computer's hard drive.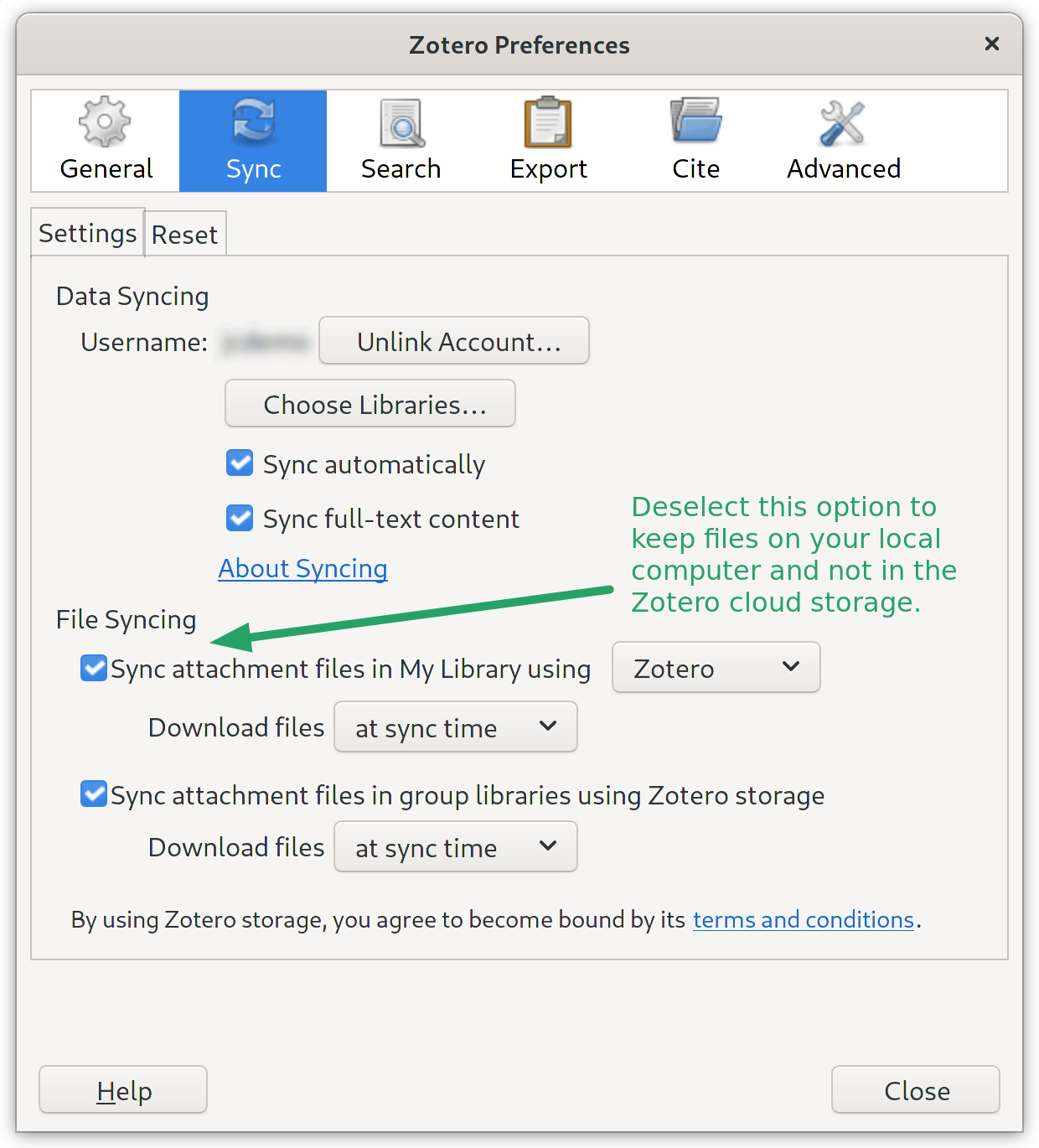 3. Use an alternate cloud storage provider
If you don't want to pay for a subscription to Zotero's additional storage, then you can use a third-party cloud storage provider. Zotero provides setup instructions and a list of providers known to work with the application.
The following instruction shows how to configure Zotero to use the pCloud, service, which provides a generous 10 GB of storage for free. Note that using a third-party cloud storage provider works for your personal library collection only, it does not support sharing in a Zotero group, which you must continue to do through Zotero's storage system.
Start by creating your pCloud account.
Next, you will need to configure some things to synchronize your personal library with pCloud instead of Zotero's default cloud storage. 
Create a "zotero" folder in your pCloud account.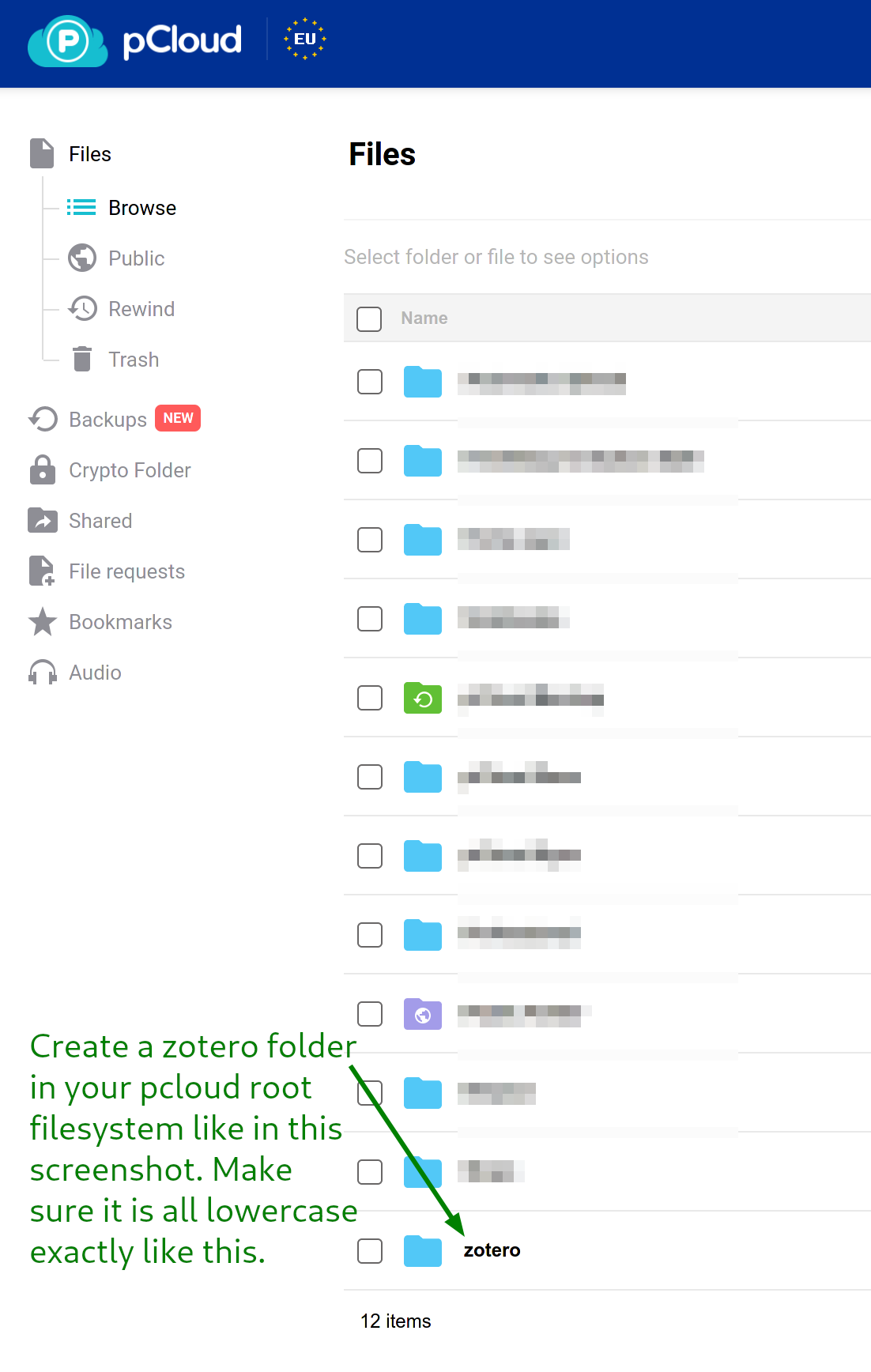 Adjust your Zotero desktop preferences
Go to your preferences, click the Sync tab, then select WebDAV instead of Zotero from the File Syncing option. Enter your pCloud account information and click the Verify Server button to make sure it connects.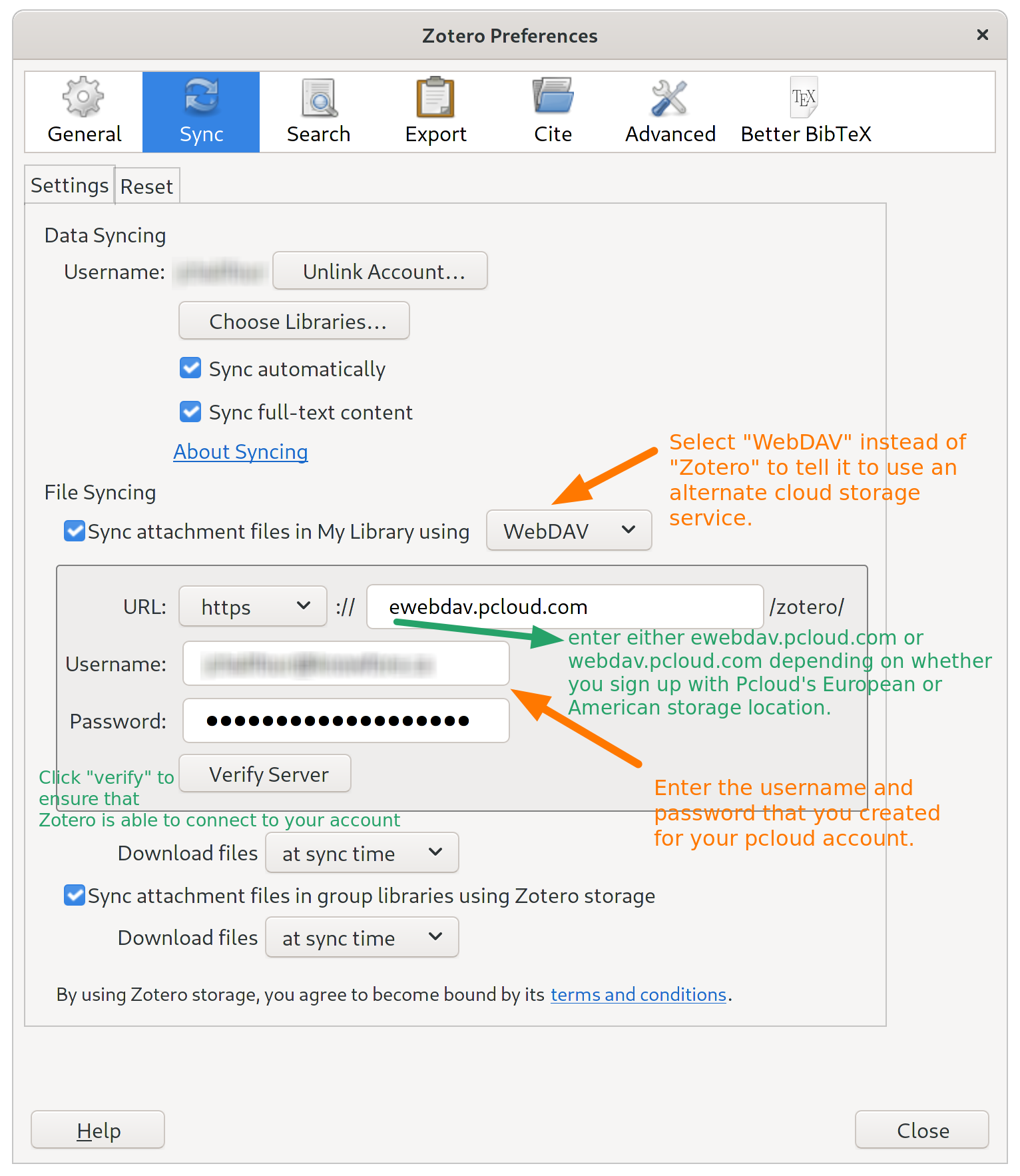 Make sure to synchronize Zotero (use the green circular arrow in the desktop application). This may take several minutes to upload your file attachments to the pCloud storage. You can login to pCloud (or use its desktop application) to verify that the files are there once Zotero finishes.
When the synchronization is complete, your personal library will exist in both pCloud and Zotero's cloud storage (it does not automatically remove the files from Zotero's cloud). To free up space in your Zotero cloud for group storage uses, you can do the following.
go to the Zotero website, 
click the blue "Upgrade Storage" button to access your current storage stats,
click the red "Purge Storage in My Library" near the bottom of the page. This will remove the files from your Zotero cloud. It will not do anything to the local files stored on your computer. 
After this, you will be synchronizing the files in your personal library with the pCloud server but the files in your Zotero Group libraries will continue to synchronize and be stored in Zotero's cloud servers.