Locations & hours
Library system-wide services: Interlibrary Loans | Special Collections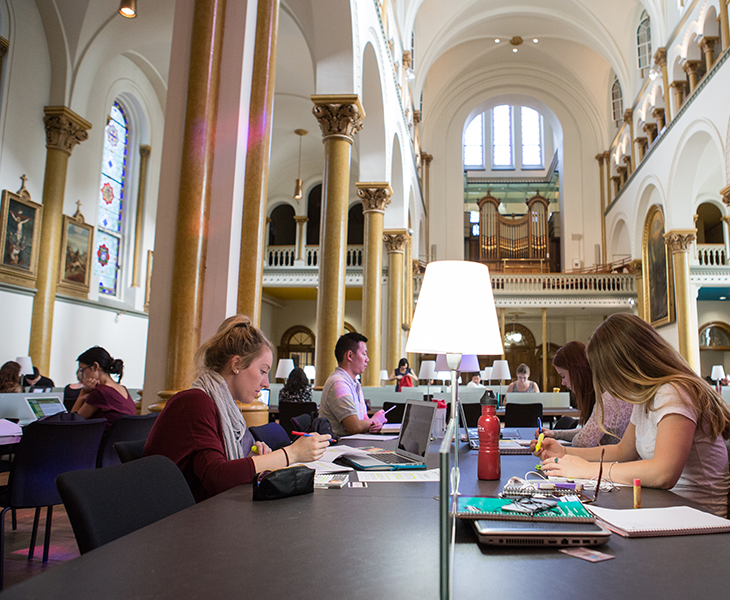 Interactive panorama
---
Wheelchair access to the Grey Nuns Reading Room and Group Study Rooms
Option A: Monday-Friday, 9:00 a.m. until Grey Nuns' closing time
Enter the Grey Nuns building area via the parking lot at 1290 Guy St. south of the Faubourg building.
Stop at the parking lot's guardhouse and inform the security agent that you wish to access the Library area using the wheelchair entrance. The agent will call for another security agent to assist you. The agent will guide you through the wheelchair entrance and up to the main floor corridor where the Reading Room and the Group Study Rooms are located.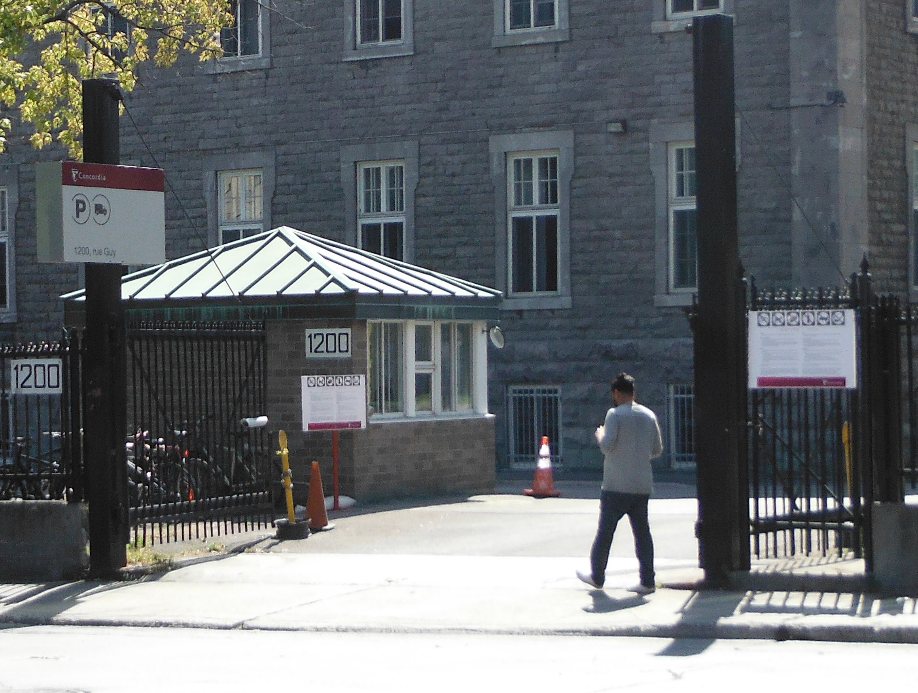 Option B: Monday - Thursday, 9:00 a.m. - 9:00 p.m.; Friday 9:00 a.m. - 6:00 p.m.; Saturday - Sunday 12:00 p.m. - 6:00 p.m.
Please note that there is an upward slope and small barrier at the rear of the archway entrance.
Proceed through the Grey Nuns building archway at 1190 Guy St., south of the Faubourg building, to the wheelchair sign in the background of the photo.
Use the intercom to call Security and inform them that you need to use the wheelchair entrance to enter the Grey Nuns library area. They will assist you in getting to the main corridor of the library area. To leave the Grey Nuns Reading Room and Group Study Rooms, go to the Security office at the far end of the library corridor and ask for assistance.