Locations & hours
Library system-wide services: Interlibrary Loans | Special Collections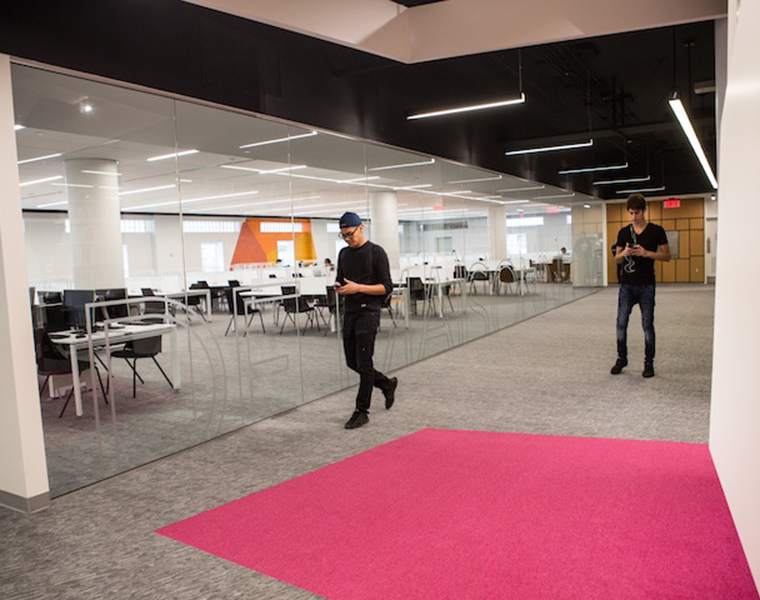 LB-3 interactive panorama
LB-5 interactive panorama
---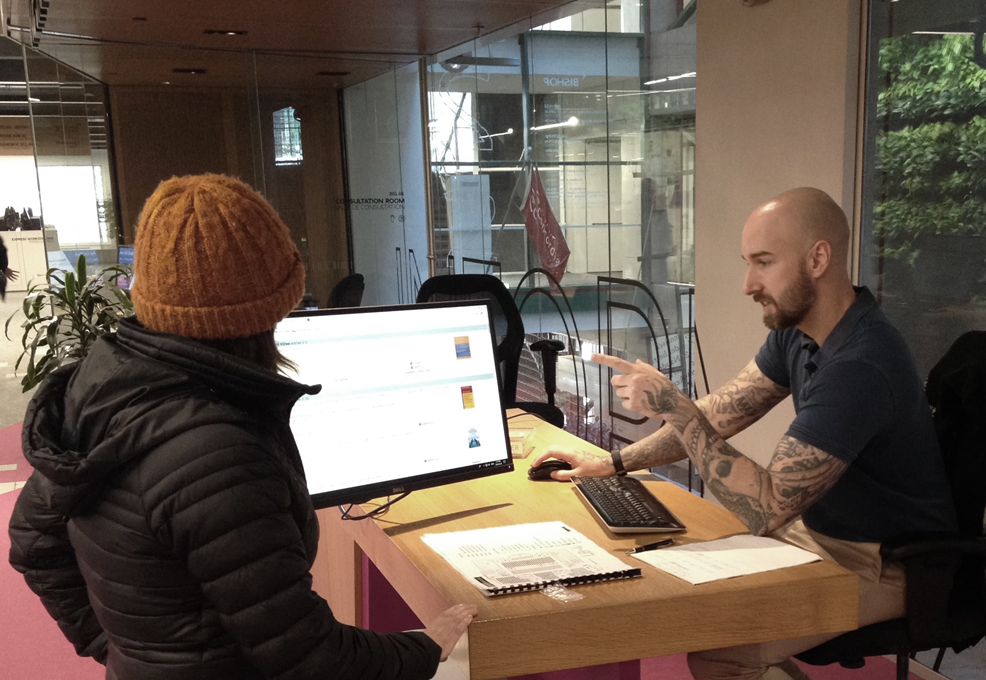 ---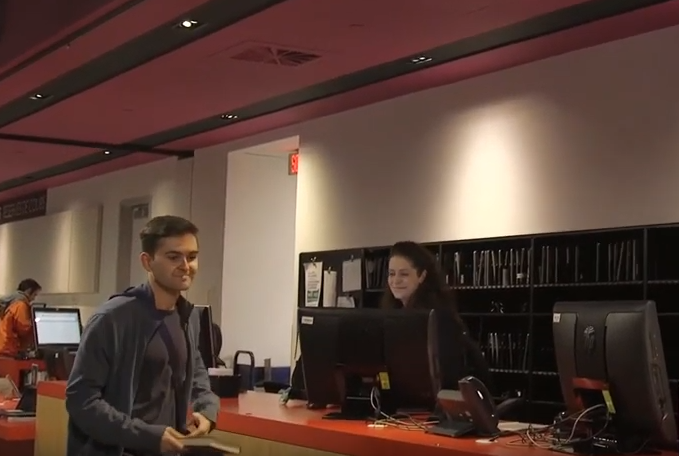 ---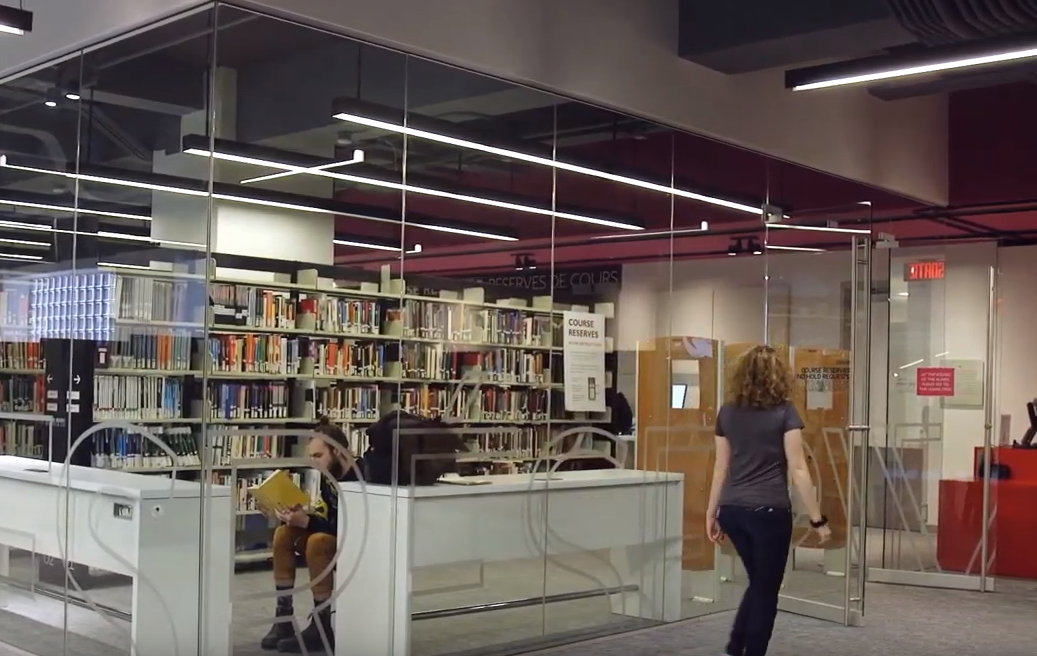 ---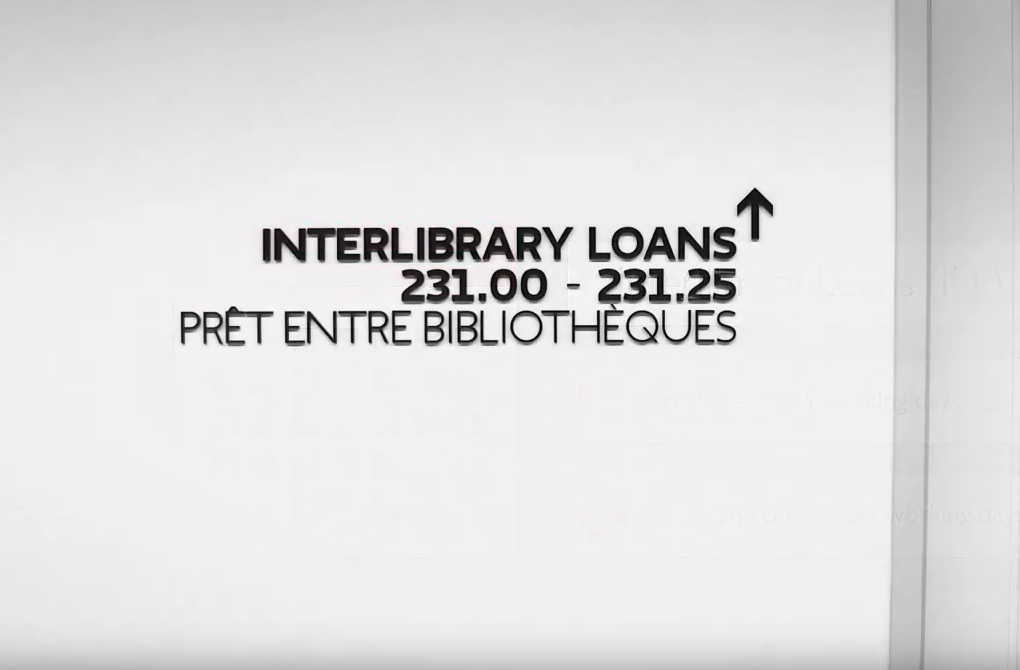 ---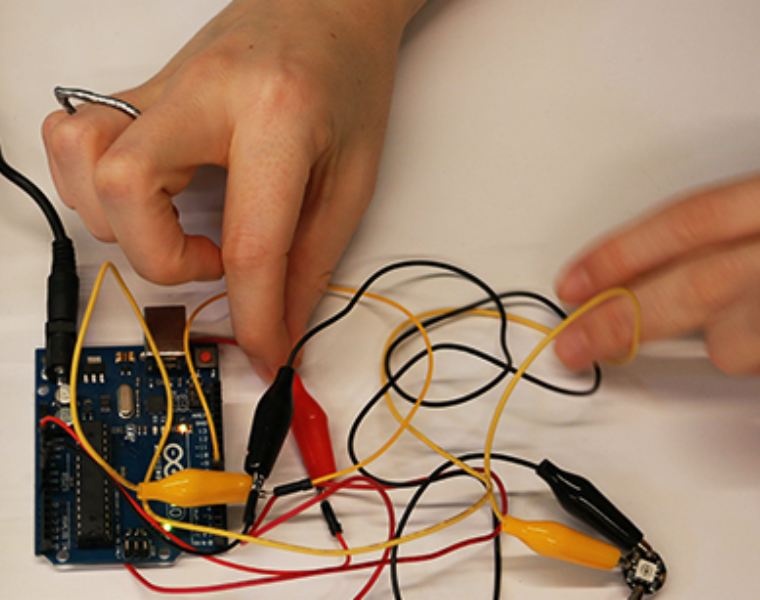 ---
Visualization Studio
Webster Library, LB-314.00
514-848-2424 ext. 7621
To use the studio, an initial consultation with the Studio's Technology Analyst is required. Bookings may then be made online.
The Studio is accessible while the Ask Us! desk is open. Keys may be picked up at the Ask Us! desk.
Support by a Technology Analyst is generally available Monday – Friday, 9-5 (with some exceptions).
Visualization Studio
Library technology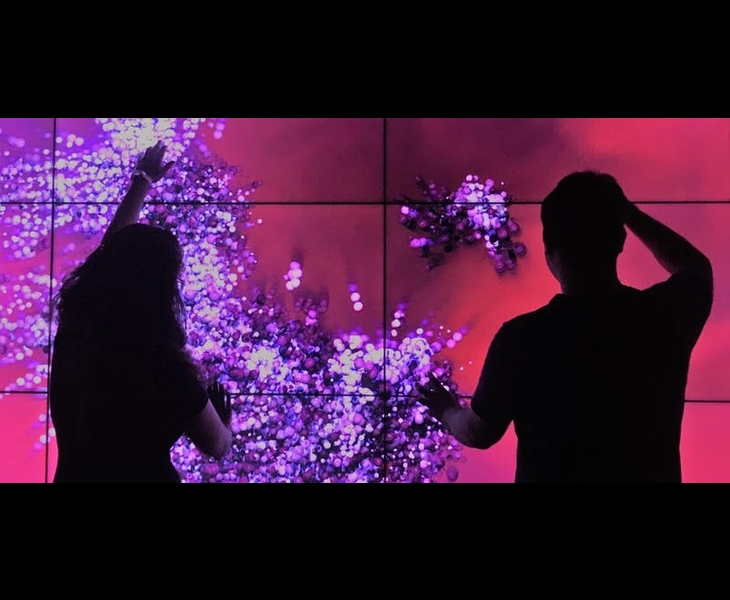 Image:
Proteus, by Local Group Collective