Study spaces
On this page
No food please


Beverages are permitted if in spill-proof containers; however, food is allowed only in designated areas.
See also
Reservation tablets
As part of the Webster Library Transformation project, touch screens for study room reservations are now beside group study and presentation practice rooms at Webster Library.
Use these touch screens to:
Check in (required): Within 30 minutes of the start of your reservation, check in on the tablet with your netname and password to let us know you're there. Reservations not checked in will automatically be shortened to make the room available for others.
Reserve: Book a room on the spot using the touch screen or book anytime online.
Modify: Modify your reservation length, start time or end time.
End: End your reservation early, making the room available for others.
The tablets also let you see the status of the group study room:
Green Available
Yellow Awaiting check-in
Red Occupied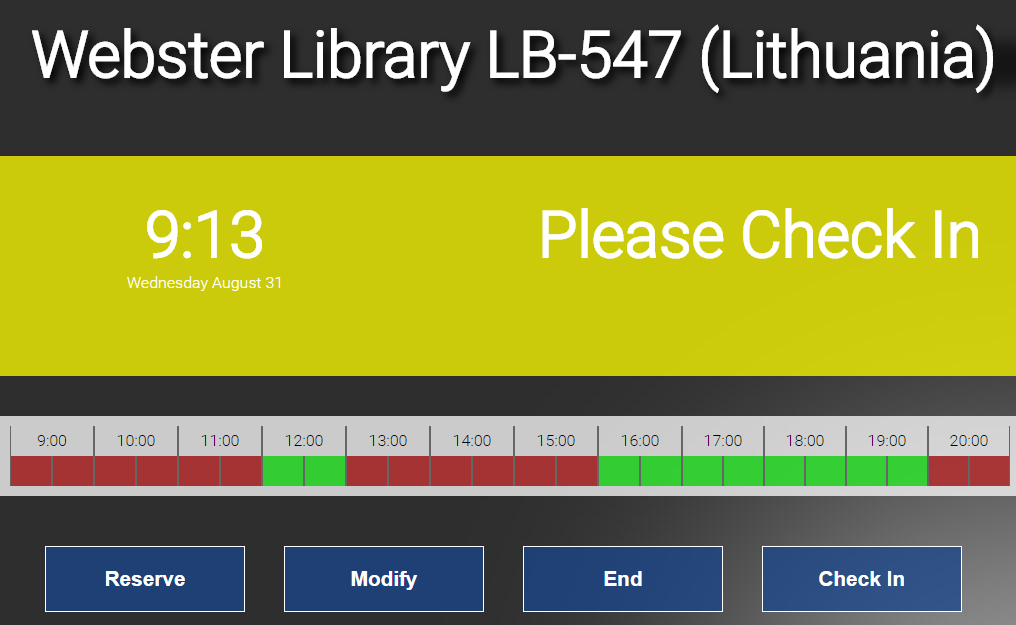 Sample tablet screen showing that the room is awaiting check-in.