Study spaces
On this page
No food please


Beverages are permitted if in spill-proof containers; however, food is allowed only in designated areas.
See also
Collaborative study spaces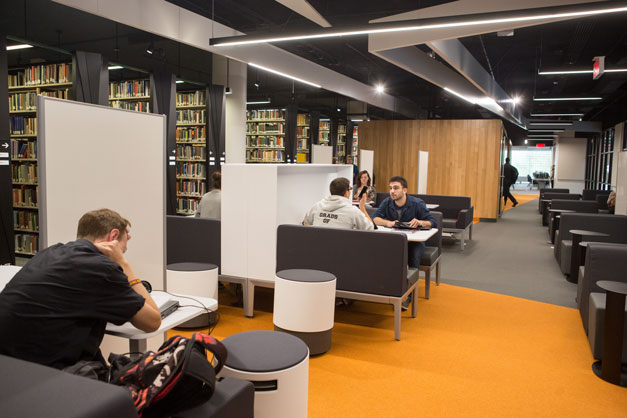 Collaborative spaces include bookable group study rooms and designated areas within the Libraries indicated by signage. Speaking softly is allowed in collaborative areas, but not loud talking. Long cellphone conversations should be done outside of the Libraries.
Webster Library
LB-2 space between reading rooms on Bishop St. side (east)
LB-3 space between reading rooms on Bishop St. side (east)
LB-5 Mackay St. side (west)
LB-5 Bishop St. side (east) between the Argentina reading room and the Mali & Venezuela group study rooms
All group study rooms
Vanier Library
VL-3 North
All group study rooms
Grey Nuns
Group study rooms