Course reserves for instructors
Important information concerning the use of copyrighted material for courses (paper and digital)
The Course Reserves room is currently closed and we are accepting requests for digital material only at this time.
Log into the Course Reserves system to submit requests for digital material for your course (articles, book chapters, etc.).
We are now able to scan book chapters from the Library's print collection and make them digitally available for your students. Note that requests for more than one chapter from a book generally requires special permission and takes more time to process. We cannot scan entire textbooks, nor can we "switch out" chapters from week to week.
Permanent links in Moodle or in your syllabus
Once your course materials have been processed for reserves, you can use the link in our Course Reserves system to share the PDF document with your students. Please note that this link will work only for students that are currently enrolled in the course.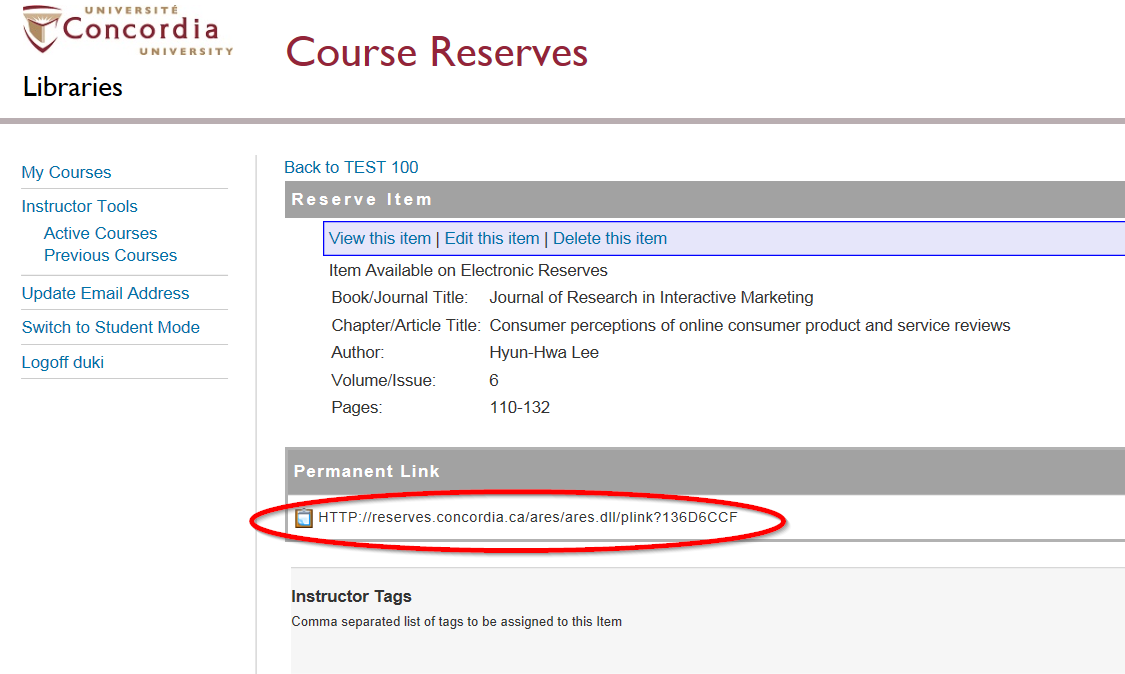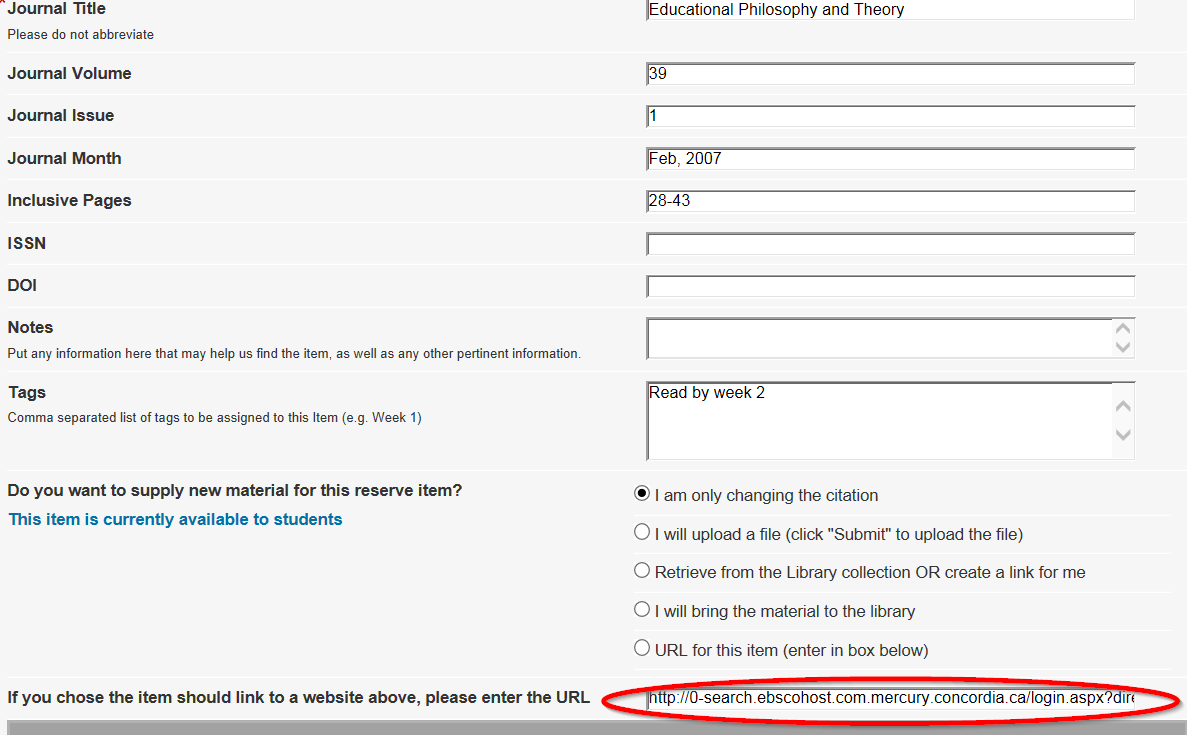 NOTE: Make sure the link (i.e. URL) does not include an 's' at the end of the http (i.e. http://www.page.com, NOT https://www.page.com)
Updated: Friday 18 December 2020