2021 Webster Library Exhibitions
At Hand Out of Reach
At Hand Out of Reach
September 2-December 31, 2021
Webster Library, vitrines on LB-2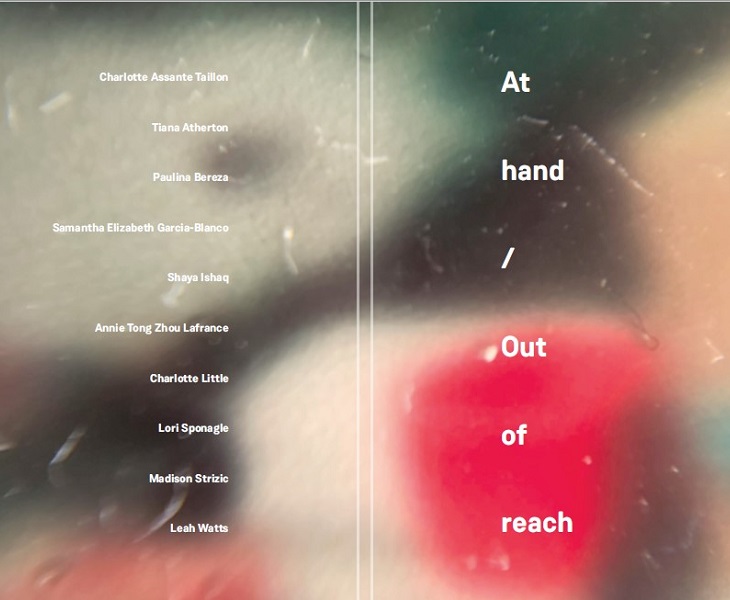 Photograph by Paulina Bereza. Graphic design by Colin Fabre
Concordia University Library is proud to present At Hand Out of Reach.
At Hand Out of Reach showcases the pieces of 10 artists working in the area of fiber art. Each original work was created by a Concordia undergraduate student during the 2020-2021 academic year. In addition to the original pieces, the artists created an accompanying publication to ensure greater reach of their work during the Covid-19 pandemic. At Hand Out of Reach exhibits the original pieces alongside the publication in the Webster Library vitrines on LB-2. The exhibition will be installed until the end of the year.
Video credit: One Night Spider Woman Weaves Herself an Invisible Web (2021). Video by Leah Watts.