As a leading cultural heritage institution in Montreal, we depend on the generosity of alumni and friends to maintain and grow our Library in support of teaching, learning, and research at Concordia University.
We encourage you to make a gift today. Your support will ensure the sustainability of our Library and enable us to continue preserving our heritage for the next generations.
Financial contributions
Your contribution in support of the Library
Financial contributions help the Library purchase and subscribe to resources that directly support teaching, learning and research activities at Concordia University. They also help the Library grow its Special Collections by supporting the purchase of unique, rare, original materials that require special care and preservation.
GIVE TODAY
Your legacy in support of the Library
Planning a future gift allows you to make a meaningful donation to the Library that is tailored to your financial and charitable goals, enabling you to make a more significant contribution than you thought possible. Leaving a gift in your will is one way that you can have a meaningful impact on the continuity of our Library.
To learn more about ways to support the Library, please contact:
Katia Lorye
Development Officer, Faculty of Fine Arts and Library
514-848-2424, ext. 8953
katia.lorye@concordia.ca
---
General collection: gifts-in-kind*
Gifts of books and other materials are accepted when they enhance library collections in support of the University's teaching and research needs. The Library accepts gifts that meet the criteria described in the Library's gifts-in-kind policy, including:
Whether the materials fall within the scope of library collection policies.
Whether they duplicate existing holdings.
The physical condition of the materials.
Generally, the Library does not accept gifts of textbooks, newspapers, popular magazines, and back runs of journal titles, unless of significant value to the collection. The Library reserves the right to accept or refuse prospective gifts.
For gifts to the general collection, please contact:
Natalia Diaz
Collections Librarian and Archivist
natalia.diaz@concordia.ca
514-848-2424 ext. 7988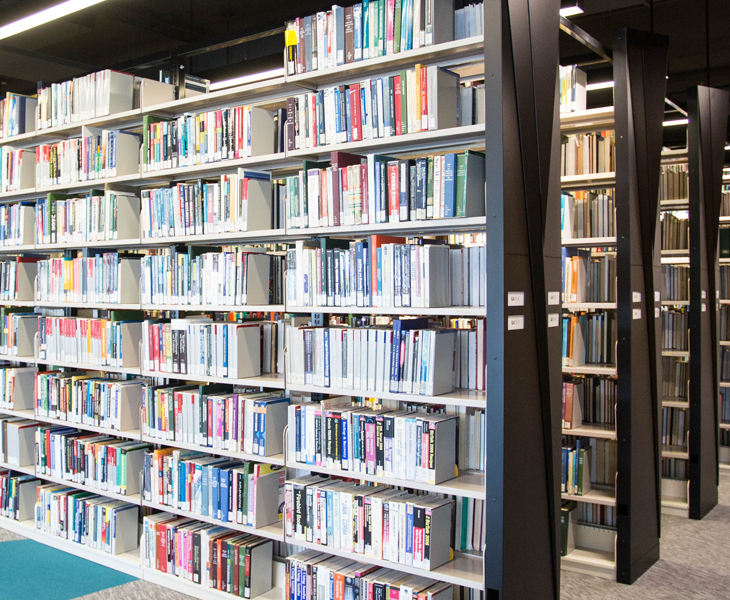 Books shelved on LB-5 at the Webster Library.
---
Special Collections: gifts-in-kind*
Special Collections welcomes gifts of rare books, archival materials, and other items that contribute to the growth and development of the Library's rare and unique holdings, complement existing archival fonds and collections, and are aligned with current collecting priorities. Consult Gifts to Special Collections for more information about donating rare and unique materials to Concordia University Library.
For gifts to Special Collections, please contact:
Alexandra Mills
Special Collections Archivist
alexandra.mills@concordia.ca
514-848-2424 ext. 7723
Gifts to Special Collections
How-to guide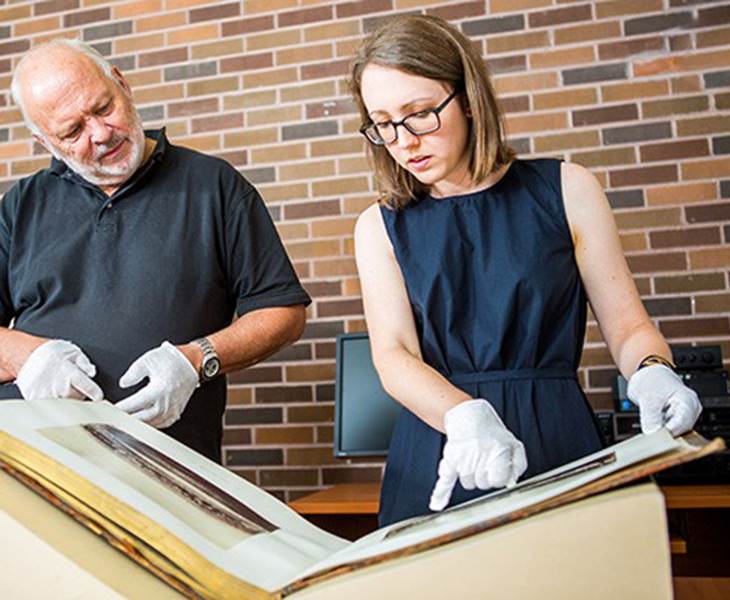 Chris James, Senior Public Services Assistant, and Alexandra Mills, Special Collections Archivist, examining an item from Special Collections.
---
* Gifts-in-kind are non-monetary donations of physical items, which might include books, archival materials, and artworks.