University Librarian
---
A message from Pat Riva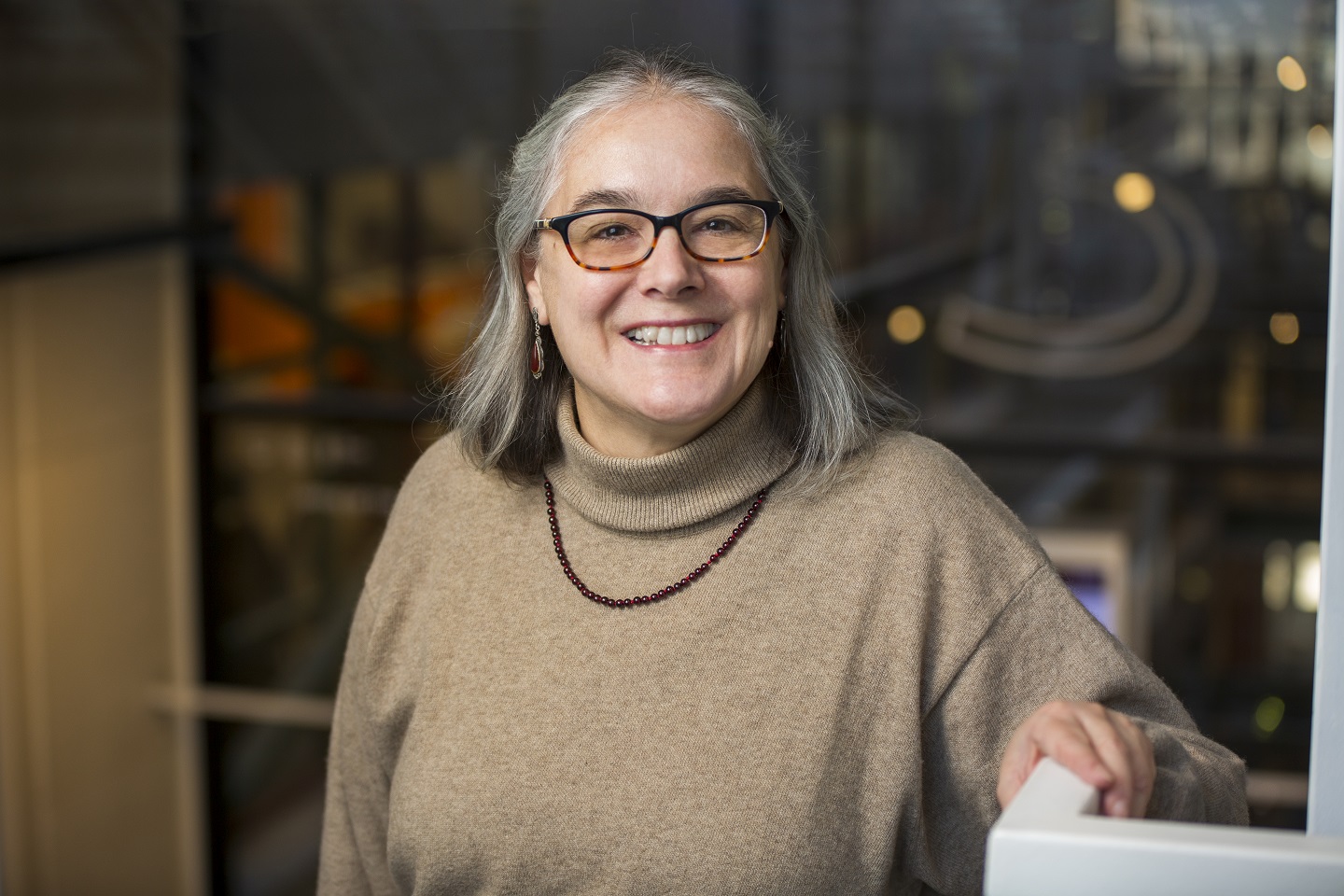 Pat Riva, University Librarian
© Concordia University, Lisa Graves
Dear Students,
The Concordia Library team welcomes all new and returning students and encourages you to make the Library an important partner in your academic success. The Library consists of the Webster and Vanier Libraries, as well as the Grey Nuns Reading Room and Group Study Rooms and I encourage you to visit these spaces and find your favourite spots for learning.
We have a team of dedicated librarians and staff ready to assist you with a variety of services, such as subject-specific research across our comprehensive print and digital collections, the use of network and interlibrary loans services, and borrowing a laptop or tablet. Whatever your needs or your inquiry, please feel free to ask us, either in person or through our Ask a Librarian service. We are here to assist you!
You are also encouraged to visit the Technology Sandbox where you can try out emerging technologies and cutting-edge equipment such as 3D printing, the knitting machine, or digital music. The Sandbox offers numerous workshops, among them, 3D Printing 101, 3D Modelling 101, Virtual Reality Bootcamp, Arduino 101, Introduction to Linux, and analogue synthesizers. Try it out!
Course textbooks are located in the Course Reserves Rooms at the appropriate library. You can find all your textbooks and course packs for loan there. Both Course Reserves rooms at Webster and Vanier are opened 24/7. Alternatively, you can log into the Course Reserves system to see a list of all courses you are currently enrolled in. Select the course you want and check if your professor posted any readings for that course. The Library provides online access to course readings to all students enrolled in a class.
As always, I welcome your thoughts on how Concordia Library can continue to address and best serve your academic needs. Please do not hesitate to contact me at university.librarian@concordia.ca.
I wish you a most productive term and success in all your studies!
Sincerely,
Pat Riva
Interim University Librarian
Concordia University

About Pat Riva
Pat Riva began her role as Interim University Librarian on September 1, 2022.
She arrived at Concordia in November 2015 as associate university librarian for collection services.
Riva has multidisciplinary training in mathematics, linguistics and library science, and more than three decades of experience in university and national libraries. Prior to Concordia, she served in different capacities at McGill University's library, becoming a full librarian, and at Bibliothèque et Archives nationales du Québec. She also has an extensive research dossier, including 30 publications and 70 conference papers, presentations and workshops.
As well, Riva has made outstanding contributions to her field as chair or contributor of different national and international bibliographic standards committees. In Canada, Riva serves as chair or member on the national committees for metadata content and encoding standards.
Active in the International Federation of Library Associations and Institutions (IFLA), Riva was elected to the Standing Committees of the Cataloguing Section and the Bibliography Section, as well as chair of the Functional Requirements for Bibliographic Records (FRBR) Review Group. She helped lead the consolidation of the three IFLA conceptual models into a single logically consistent and streamlined one, published and approved as an official IFLA standard in 2017. The IFLA Library Reference Model is now the basis for Resource Description and Access and is Riva's most cited publication.
She is now the secretary of the IFLA Committee on Standards.
In 2020, the Canadian Association of Research Libraries presented Riva with its Award of Merit, in recognition of her national and international accomplishments on behalf of Canadian academic libraries and universities in the development of bibliographic standards and the conceptual modelling of bibliographic information.