Webster Library Exhibitions
Image (above): A print by Jean-Paul Lemieux (part of the Camlot Collection) which was a study created for the book
La petite poule d'eau
by Gabrielle Roy, with illustrations by Jean-Paul Lemieux (1971).
We present temporary exhibitions of art and cultural experiences in the Library to enrich student learning and to foster a welcoming environment to Concordia students, faculty, staff and the general public.
Current exhibitions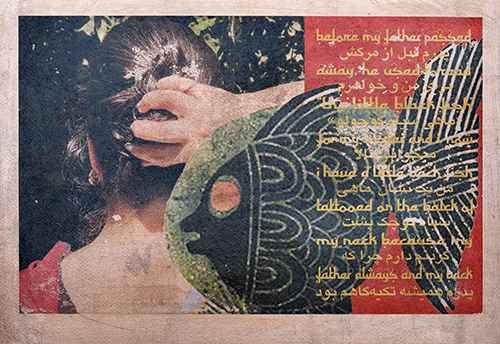 Amin Rehman, My father, 2021, Mixed media on paper 11"x17".
re* an exhibition of works by artist Amin Rehman on display at Webster Library
March 30 – June 1, 2023
Webster Library, vitrines on LB-2
Curated by: Manar Abo Touk, Lorraine Doucet Sisto, and Varda Nisar
Taking place at the Concordia University Webster Library and FOFA Art Gallery on unceded Kanien'kehá:ka traditional territory, re* is part of the Worlding Public Cultures 2023 Tiohtià:ke/Montreal colloquium.
re* allows for the possibilities to unlearn and relearn the diverse world-making practices that continue to exist and thrive, despite colonial attempts to eradicate them under the guise of progress.
The exhibition is conceived as a critical and collective reflection on the themes of worlding and world-making. We understand world-making as an endeavor that creates life, cosmos, heaven and earth; a sacred act contributing to the pluriversality of modes of being; a practice that has always guarded itself against the worlding desires of colonial, heteronormative and patriarchal modes of being.
re* offers a counterpoint to colonial histories and archival practices. The artworks included in the exhibition reimagine and redefine ideas around time, space, land and languages. The works of artists rudi aker, Pansee Atta, Amin Rehman, and Swapnaa Tamhane foreground different possibilities for reclaiming languages and histories, resisting and refuting imposed geographies, and reframing pasts and futures.
---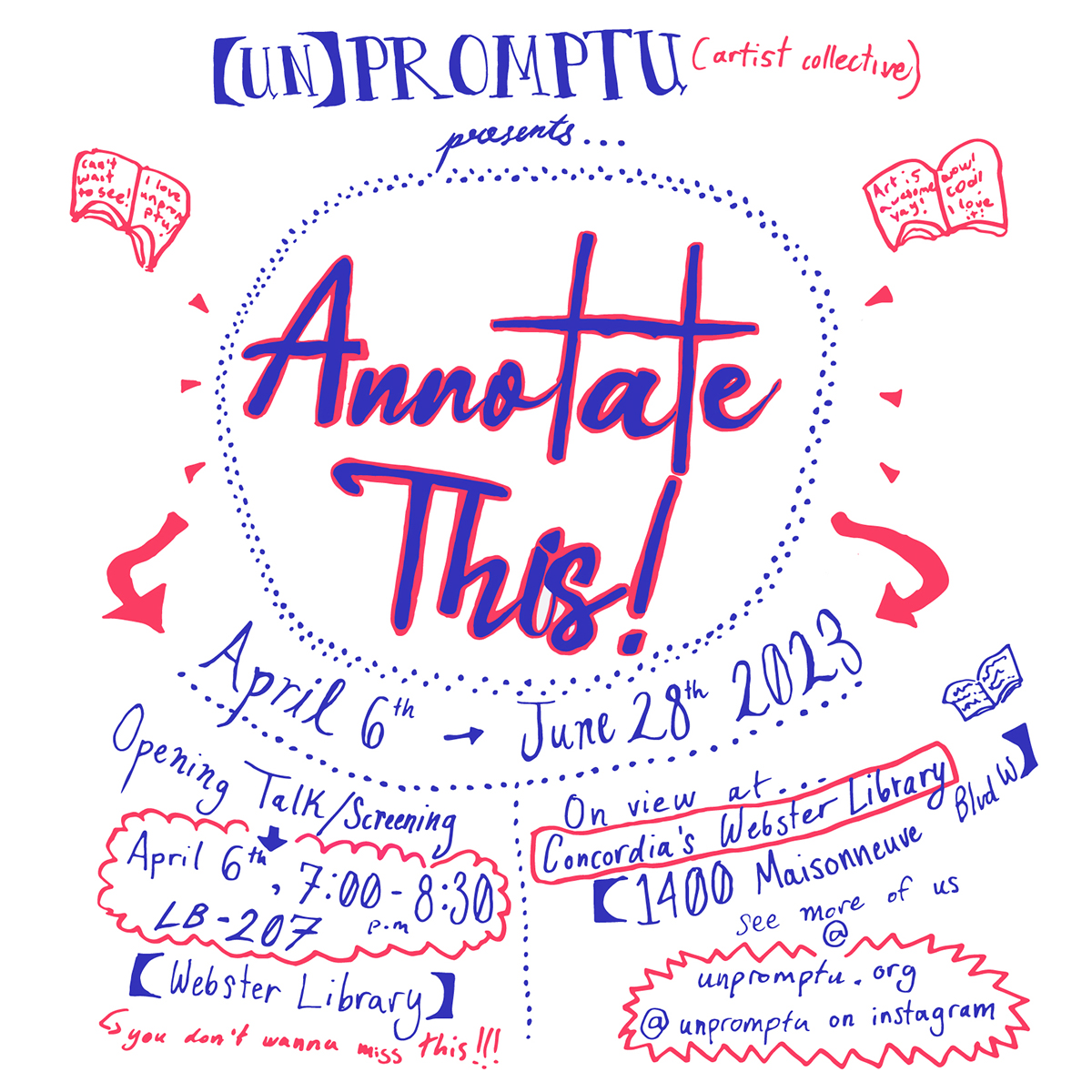 [UN]Promptu presents... Annotate This!
Annotate This!
April 6 – June 28, 2023
Webster Library, display cases LB-2
Annotate This! is a curated exhibition that investigates language and text and its relationship to artmaking and the library as a site. Using the location of Concordia University's Webster Library, these site-specific text-based pieces explore the cultural and grammatical structure of language, the ambiguity of fragmented type and the play found within graphic text. The artworks are exhibited in display vitrines and show a range of media from printmaking, ceramics, painting, fibre arts, photography and video. This exhibition began with a prompt: What does language as aesthetic mean to you? Each member of the artist collective [UN]PROMPTU was asked to create an artwork as a response. The result is a visual poem of artworks that reacts and responds to the library as a site. This exhibition continues a tradition of conceptual artists turning to text, such as the American artists Barbara Kruger, John Baldessari and Ed Ruscha. The goal of the exhibition is to create new work in the present to imagine what text-based art could look like in the future. This question is especially poignant in a world that continues to replace printed matter with digital archives, and the handwritten and hand painted with their virtual counterparts.
Annotate This! is an exhibition by the artist collective [UN]PROMPTU, which is committed to help emerging artists receive recognition for their work. The six members of the collective are all emerging artists from an array of disciplines, such as painting, ceramics, photography, and textiles. Fractured, fragmented, playing with structure of language in various media allows this exhibition to explore many of the facets and nuances within this project. Palimpsests, illegibility, ambiguity, and the nuances of different languages are important themes that are reappropriated, toyed with, and fused with new ideas in unique and challenging ways. However, we do not intend to put words in your mouth, but instead invite criticism and discussion, in the hope that you, the viewer, will feel inspired, even urged to Annotate This!
---
---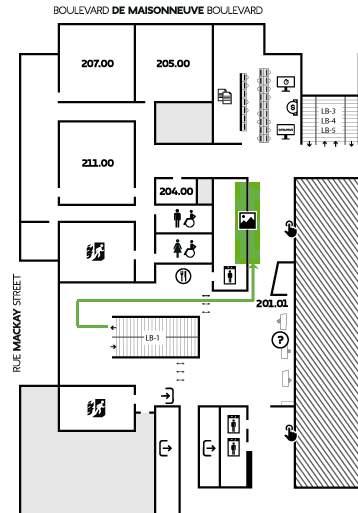 Location and contact information
Webster Library, LB-2 (main floor of Library)
Sir George Williams (Downtown) Campus
Contact us
Library Exhibitions Committee
John Latour, Chair
Boi May Ang
Hélène Brousseau
Natalia Diaz
Sarah Lake
Aeron MacHattie
Sandra Margolian
lib-exhibitions@lists.concordia.ca
Potential exhibitors are asked to consult our Library Exhibition Policy & Procedures before completing and submitting a proposal form.