We are Open for Climate Justice: An Across-Disciplines Fair
The fair will take place October 25, 2022, from 2–6 p.m. at 4TH Space
Submission deadline: October 3, 2022
We are looking to host six to eight science-fair style booths on the theme of Open for Climate Justice in an interactive environment broadcast live from Concordia University's 4TH Space.
Open for Climate Justice is the 2022 theme of International Open Access Week.
In collaboration with 4TH Space, Concordia University Library encourages scholars to participate in a week of global events that explore climate justice through forms of open scholarship and education: open access publishing, open science, open data, open source, and open educational resources. With openness in mind, what does it mean for climate justice work to connect and collaborate with open movements? How can climate justice research and educational work benefit from the open movements' emphasis on the right to share and access data, information, and knowledge equitably?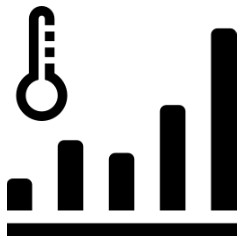 Climate justice themes include but are not limited to:
Revealing what is at stake in the manifestations of global warming: natural disasters, extreme weather shifts, poor air quality, water and food uncertainties, and biodiversity loss
Climate justice as a reckoning with our capitalistic and human-generated climate crisis and its uneven impact on underprivileged people and communities
Solution directions in various forms such as plans for sustainable cities and urban landscapes, air quality experiments, renewable energy projects, biodiversity conservation, and environmental art practices. Community-based scholarship, information literacy, and open scholarship and education as solutions.
Details
While not limited to the sciences, we welcome proposals that respond to these questions through a science-fair style booth that demonstrates, experiments, showcases, or encourages interaction. Proposals across disciplines and academic units in the humanities, fine arts, social sciences, computer science and engineering, business, and librarianship are welcome. Projects can be teaching, learning, research, or creative works, either complete or in progress. While we encourage submissions addressing these overarching questions, the focus can lean toward climate justice, open movement(s), or both.
Please submit a statement of interest to oer@concordia.ca with the subject line "open for climate justice." Submissions can lean either towards the open access OR climate justice themes. We welcome individual and group proposals from faculty members, research teams, undergraduate classes, and graduate students.
The submission deadline is October 3, 2022