Take a Moment for Representation:
An Anti-Racism Series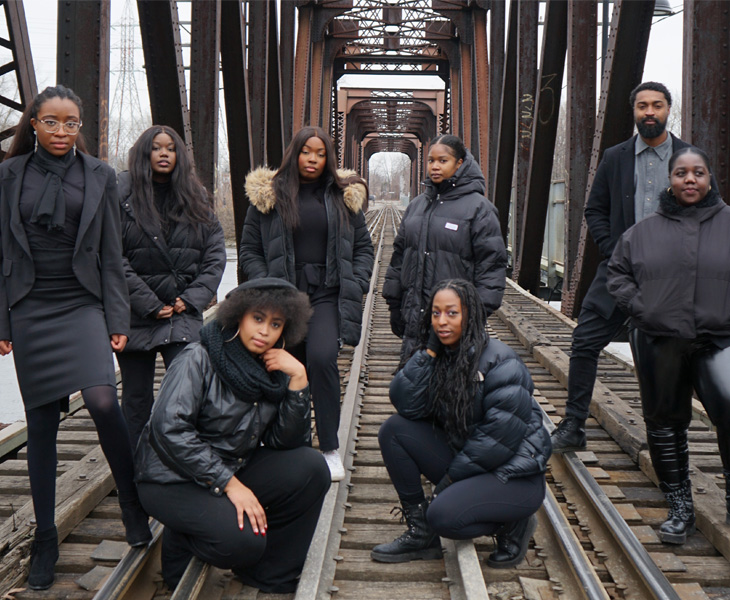 About
Take a Moment for Representation: An Anti-Racism Series
March 2021 – Summer 2022
The call for submissions has ended.
Take a Moment for Representation: An Anti-Racism Series is Concordia University Library's inaugural digital exhibition. Caught within the constant flow of hundreds and thousands of images that characterize our digital age, let us take several uninterrupted moments. Let us pause for solidarity with the Black Lives Matter movement, for self-reflection on systemic racism, and to make space for Black representation.
The text-image pairings in the series are from Concordia community members, including students, librarians, staff, alumni, writers, artists, and research collaborators. Each pairing encourages a pause for a minute, two, or more. As a whole, the series explores how images and texts have a role to play in the fight for a more inclusive and just society. How can digitized images and the stories they tell help to destabilize the normalization of whiteness within our educational infrastructures and beyond?
The submission period exhibition ran from March 21 and will end during the summer of 2022.
Take a Moment Coordinators: Rachel Harris and Sarah Lake
Questions? Please contact: lib-exhibitions@concordia.ca