Feedback & improvement initiatives
On this page
Feedback

Improvement initiatives
See also
User navigation project
About
We are interested in learning more about how people locate the library's services and navigate the physical spaces. Once we know this, we can come up with solutions regarding wayfinding in the newly renovated Webster Library and in the planning of any Vanier improvements.
Send us a Postcard
Before we can start improving the wayfinding in the library, we first need to know, what are the problems? What resources or services do you find hard to find? What things frustrate you as you move about the library?
We have set up blue mailboxes around the library and are asking people to send us a postcard about things they find frustrating or hard to find as they travel around the library. The mailbox stations will be in place for the month of October 2019.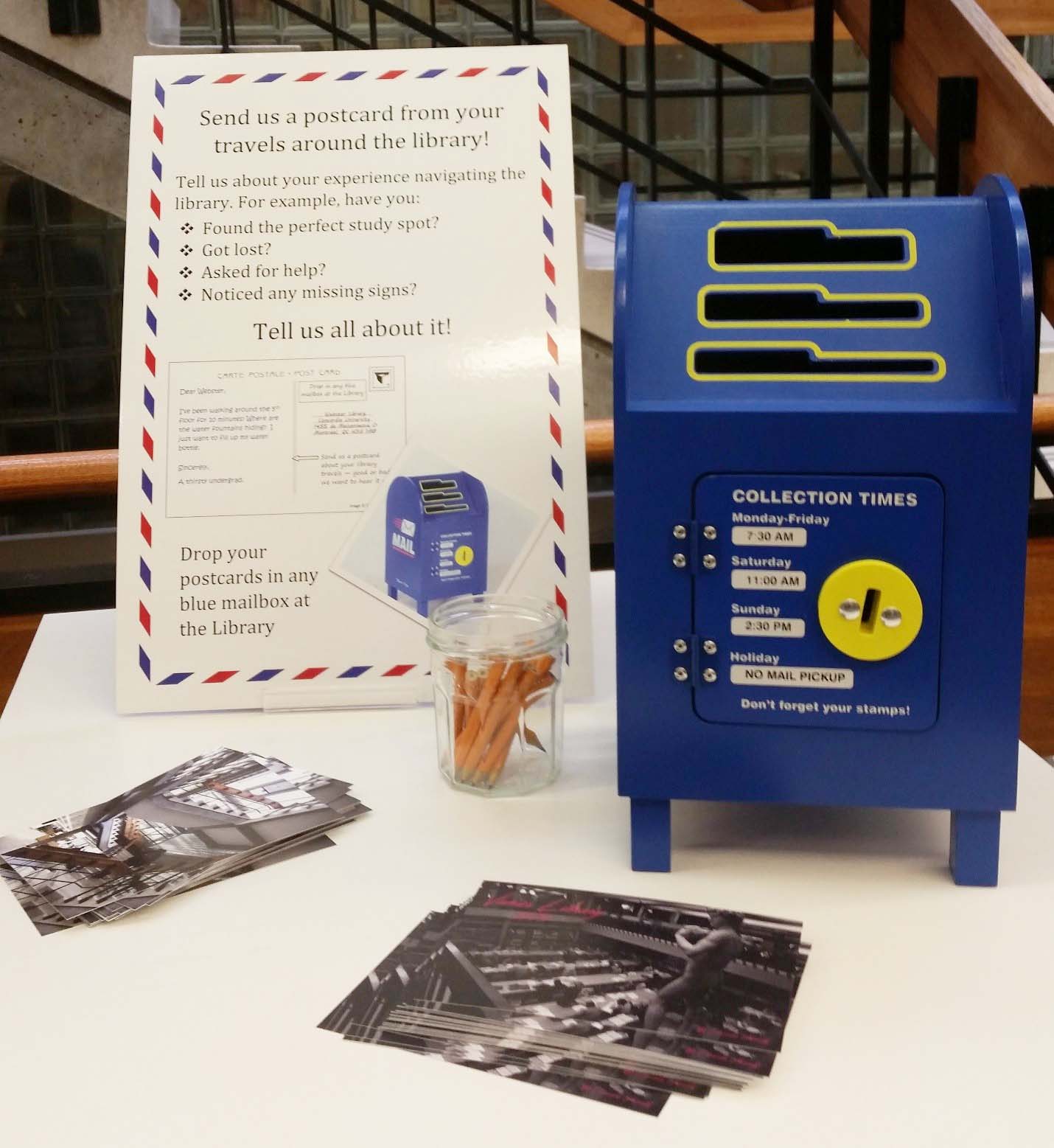 Results
Stay tuned! We are collecting postcards for all of October. Once we have gathered them all we will post the results here. We will use those results to help us plan a second phase that will happen in the Winter 2020 semester.
Feedback
If you have any questions or comments about this project, please send us a message on our Feedback & Suggestions blog.