Indigenous Student Librarian program – in partnership with McGill University and Université de Montréal
---
About
Concordia University is located on unceded Indigenous lands. The Kanien'kehá:ka Nation is recognized as the custodians of the lands and waters on which we gather today. Tiohtiá:ke/Montreal is historically known as a gathering place for many First Nations. Today, it is home to a diverse population of Indigenous and other peoples. We respect the continued connections with the past, present and future in our ongoing relationships with Indigenous and other peoples within the Montreal community.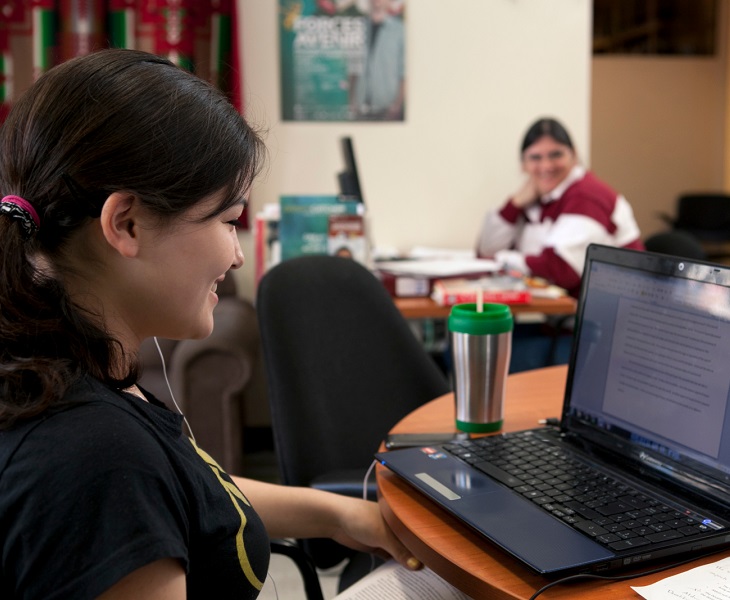 The Indigenous Student Librarian Program offers the opportunity for an Indigenous student to work part-time as a student librarian (or archivist) at Concordia Library, while pursuing a master's degree in information studies at either McGill or Université de Montréal. This initiative, led by Concordia University Library, is a partnership between three universities: Concordia, McGill University, and Université de Montréal.
Concordia Library is part of Canada's most dynamic universities in one of North America's most livable cities. It reflects a unique blend of commitments to diversity, accessibility, social responsibility, and innovation. With over 46,000 students (6,300 international) and nearly 1,700 full-time and part-time professors, Concordia is recognized for offering a rich academic experience combined with strong community engagement. McGill University has a reputation for excellence that reaches around the globe, and its School of Information Studies is the pioneer school of its kind in Canada, offering programs at McGill University in Montreal since 1897. The Université de Montréal is one of the world's leading research universities, as shown by its excellent standings in international rankings. L'Ecole de bibliothéconomie et sciences de l'information offers a cutting edge program delivered by renowned professors. The close proximity of the three institutions in the city of Montreal creates an opportunity for this collaboration.
At Concordia Library, a team of 120 librarians, professionals, and support staff put student and faculty success at the centre of their practice and collaborate to achieve the goals outlined each year in its annual plan.
Since 2016, Concordia University's Indigenous Directions Leadership Council provides oversight and guides the implementation of the Indigenous Directions Action Plan. The Plan was created in part to respond to the Calls to Action of the Truth and Reconciliation Commission. The Indigenous Student Librarian program was launched in 2017 as one of several Library initiatives in the Action Plan.