Indigenous Student Librarian program
PDF version ** Version française
About
Concordia University is located on unceded Indigenous lands. The Kanien'kehá:ka Nation is recognized as the custodians of the lands and waters on which we gather today. Tiohtiá:ke/Montreal is historically known as a gathering place for many First Nations. Today, it is home to a diverse population of Indigenous and other peoples. We respect the continued connections with the past, present and future in our ongoing relationships with Indigenous and other peoples within the Montreal community.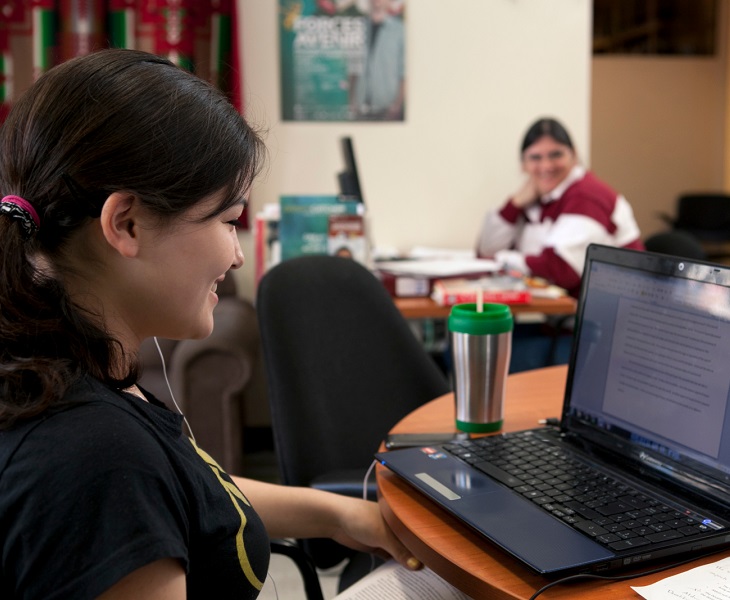 The Indigenous Student Librarian Program offers the opportunity for an indigenous student to work part-time as a student librarian (or archivist) at Concordia Library, while pursuing a master's degree in information studies at either McGill or Université de Montréal. This initiative, led by Concordia University Library, is a partnership between three universities: Concordia, McGill University, and Université de Montréal.
Concordia Library is part of Canada's most dynamic universities in one of North America's most livable cities. It reflects a unique blend of commitments to diversity, accessibility, social responsibility, and innovation. With over 46,000 students (6,300 international) and nearly 1,700 full-time and part-time professors, Concordia is recognized for offering a rich academic experience combined with strong community engagement. McGill University has a reputation for excellence that reaches around the globe, and its School of Information Studies is the pioneer school of its kind in Canada, offering programs at McGill University in Montreal since 1897. The Université de Montréal is one of the world's leading research universities, as shown by its excellent standings in international rankings. L'Ecole de bibliothéconomie et sciences de l'information offers a cutting edge program delivered by renowned professors. The close proximity of the three institutions in the city of Montreal creates an opportunity for this collaboration.
Concordia Library is currently engaged in an ambitious five-year strategic plan. The plan's objectives include:
The transformation of service offerings to provide an outstanding user experience
The launch of the Concordia University Press to disseminate engaging research in the form of open access scholarly books
The creation of a platform for the preservation and dissemination of oral history material
The promotion of research and innovation in library and information studies
Concurrently, Concordia University's Indigenous Directions Leadership Council was created to lead the university's response to the Truth and Reconciliation Commission's Calls to Action, and to foster engagement with Indigenous issues.
Updated: Tuesday 11 May 2021