Library Services Fund
---
Living walls
The recently transformed Webster Library, now flooded in natural light, features 9 living walls that further improve air quality by absorbing CO2 and fine particles, lighten the load of the HVAC system and reduce noise through absorption.
In addition to allowing for an overall sustainable living environment, living walls are a fire retardant and help to offer an overall feeling of well-being to users.
For and from students, this ecological choice demonstrates students' engagement with library services.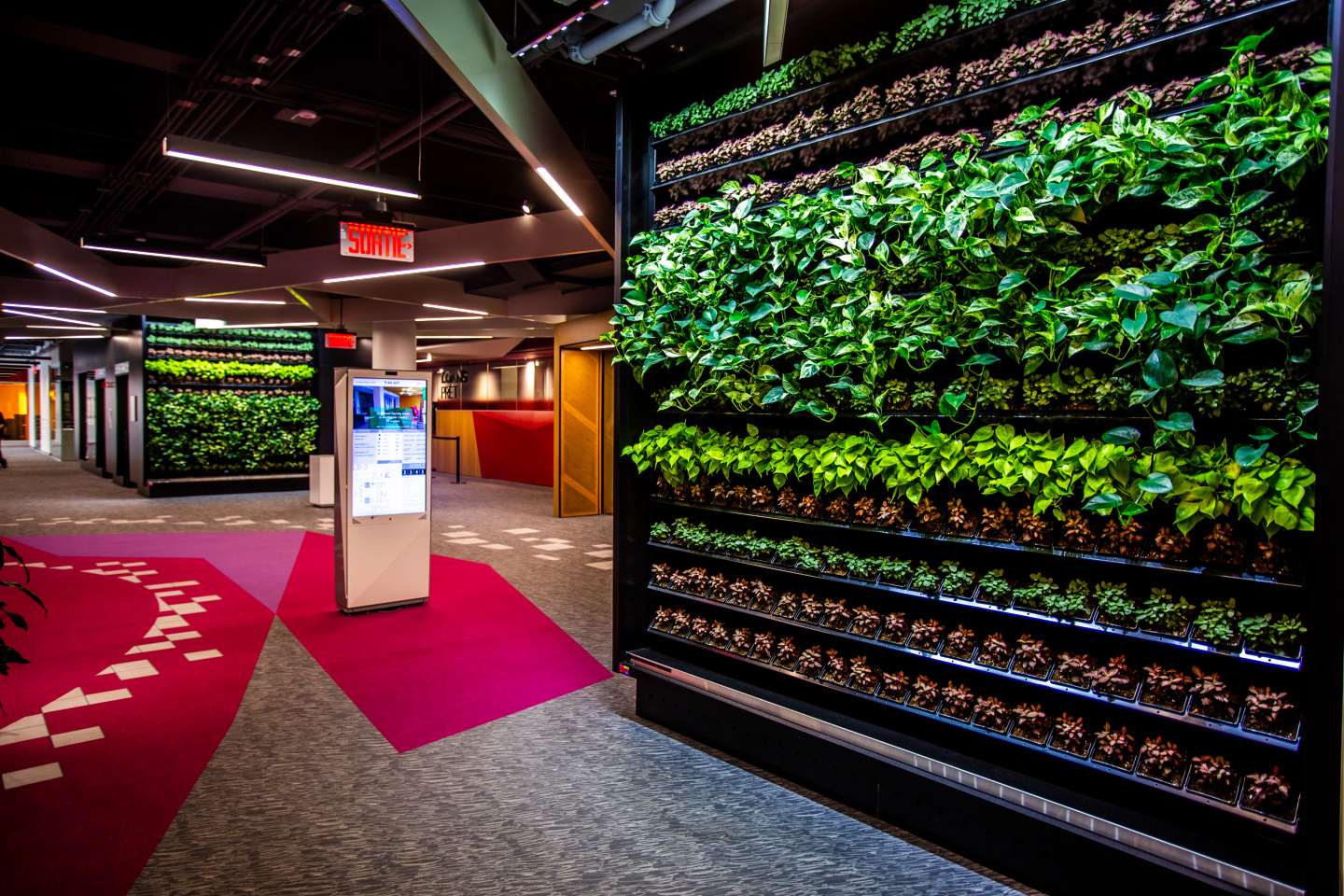 With Montréal-based Envirozone's living wall system, plant modules are installed in separate units to ensure that plants can be maintained and removed individually for servicing or replacement. Watering is achieved through a slow drip capillary hydroponic system that reproduces the principles of the rainforest.
The plumbing structure for this sophisticated automatic irrigation system — designed to eliminate complexity for the occupants — was integrated in the design of the Webster Transformation.
An additional lighting system supplements the natural and artificial light available. Ten to twelve hours of light per day ensures that the plants will thrive for many years to come.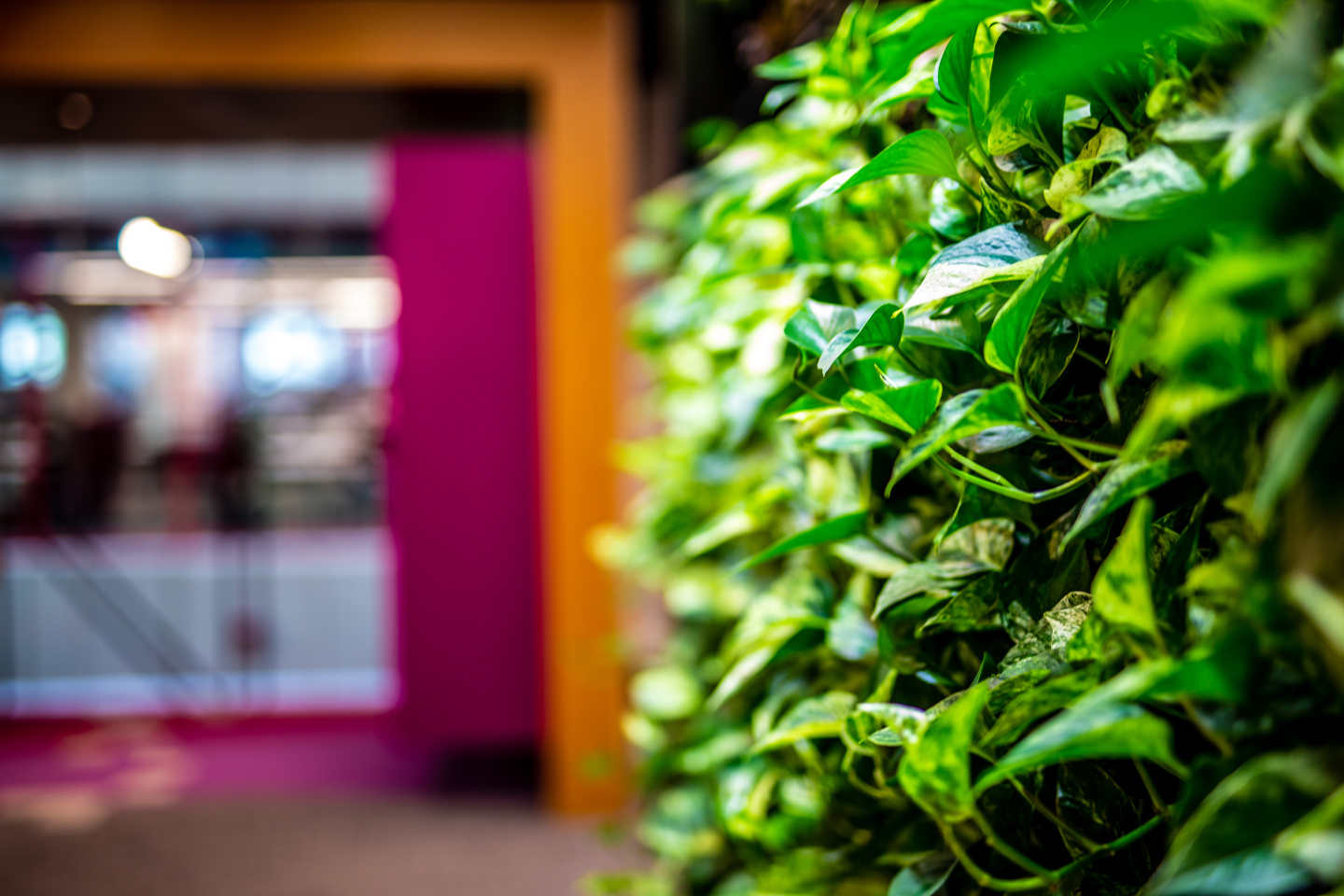 Prioritizing light levels and local availability, Envirozone consultants carefully selected resistant, brightly-coloured species such as philodendron "lemon limeˮ, pothos "neonˮ and pothos "marbleˮ for the Library's walls.
This is why green walls regenerate naturally and are easy to maintain; each installation is custom-designed for a specific environment with both aesthetic considerations and functional needs in mind.
With this vibrant addition to the Webster Library's interior landscape, students can delight in the company of living things.