Study spaces
On this page
No food please


Beverages are permitted if in spill-proof containers; however, food is allowed only in designated areas.
See also
Graduate study spaces
Webster Library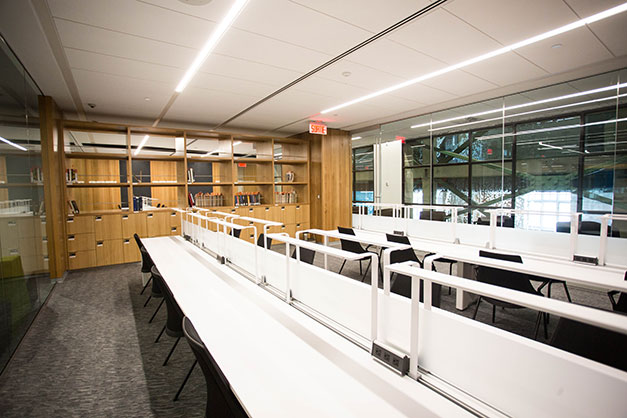 Areas specifically for graduate students are located on the 5th floor of the Webster Library.
Dissertation Writers' Rooms
LB-561 "Iceland"
LB-562 "Venezuela"
LB-564 "Mali"
Reading Room
Access
In the Webster Library, graduate students may access these areas by scanning their Concordia ID card. Students must go to the Webster Loans & Returns Desk during service hours to obtain a shelf and/or locker in the Webster graduate study space. Find out more about Webster Library's Dissertation Writers' Rooms.
A number of lockers in Webster Library's Dissertation Writers' Rooms on LB-5 become available three times during the academic year. The dates for this year are:
Monday, September 30, 2019
Monday, January 20, 2020
Monday, June 1, 2020
On the above dates, requests for lockers and shelves can be made at the Webster Loans Desk (see
opening hours
), near the entrance to the Library, and will be treated on a first come first served basis. Shelves can be requested anytime during the year.
More information about the lockers and shelves
.
Policy
To ensure a quiet study environment for all users of the rooms, no group discussions are permitted in the enclosed areas. In the Webster Library, food is permitted only in the kitchen beside the graduate students' lounge. Graduate study rooms are accessible when the Webster Library is open for study.
Vanier Library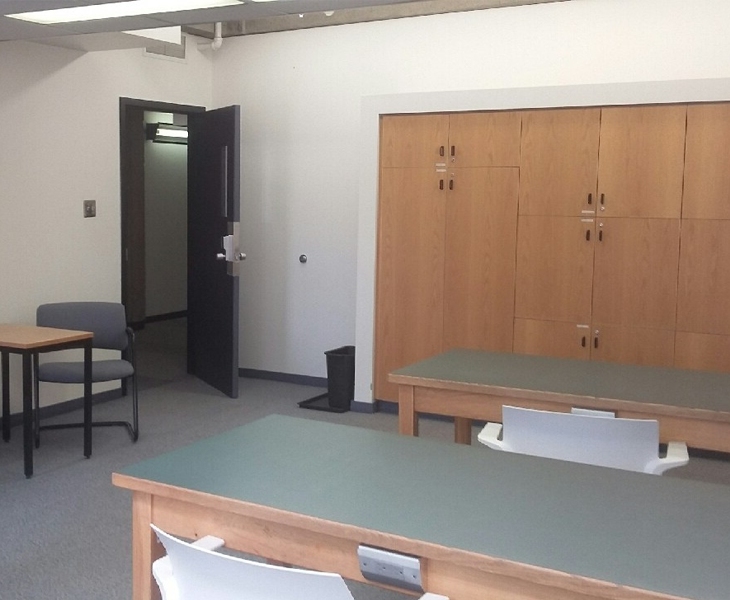 Location
The Vanier Library Graduate Study Room is located in VL-307. An additional room where graduate students may meet with someone is located in VL-305.
Access
A valid Concordia student ID must be presented to obtain an access code to the Graduate Study Room. The code is assigned to an individual student and must not be shared with others.
For security reasons, the room is open from 7 a.m. to 11 p.m. Please leave the room when Security agents do their rounds.
The Graduate Study Room (VL-307) is shared by several graduate students. Students may "borrow" a shelf for keeping library materials. Shelves are assigned for a one-year period, with the expiry date being September 30. Shelves are assigned on a first-come, first-served basis.
Policy
No personal items, food or drink should be kept in the Graduate Study Room. If these items are found in the room, they will be removed.
Please note that, to promote a quiet study environment for all users of the Room, no group discussions are permitted in the Graduate Study Room.
Library books that you want to keep on the shelf must be checked out at the Circulation Desk. The items are assigned to a shelf for a year. Any items assigned to the shelf will have a flag that corresponds to that year (one book/one flag). An item found without a flag will be removed from the shelf by Library staff.
You are encouraged to return material that is no longer needed to the Circulation Desk. All material kept on a shelf must be returned or renewed by the due date indicated on the slip.
The Library reserves the right to remove any materials that have been recalled/requested by other users after an initial 2-week loan period.
Updated: Thursday 4 June 2020