Rooms available for booking
Multifunctional Room LB-322
Accommodates 55 to 60 people.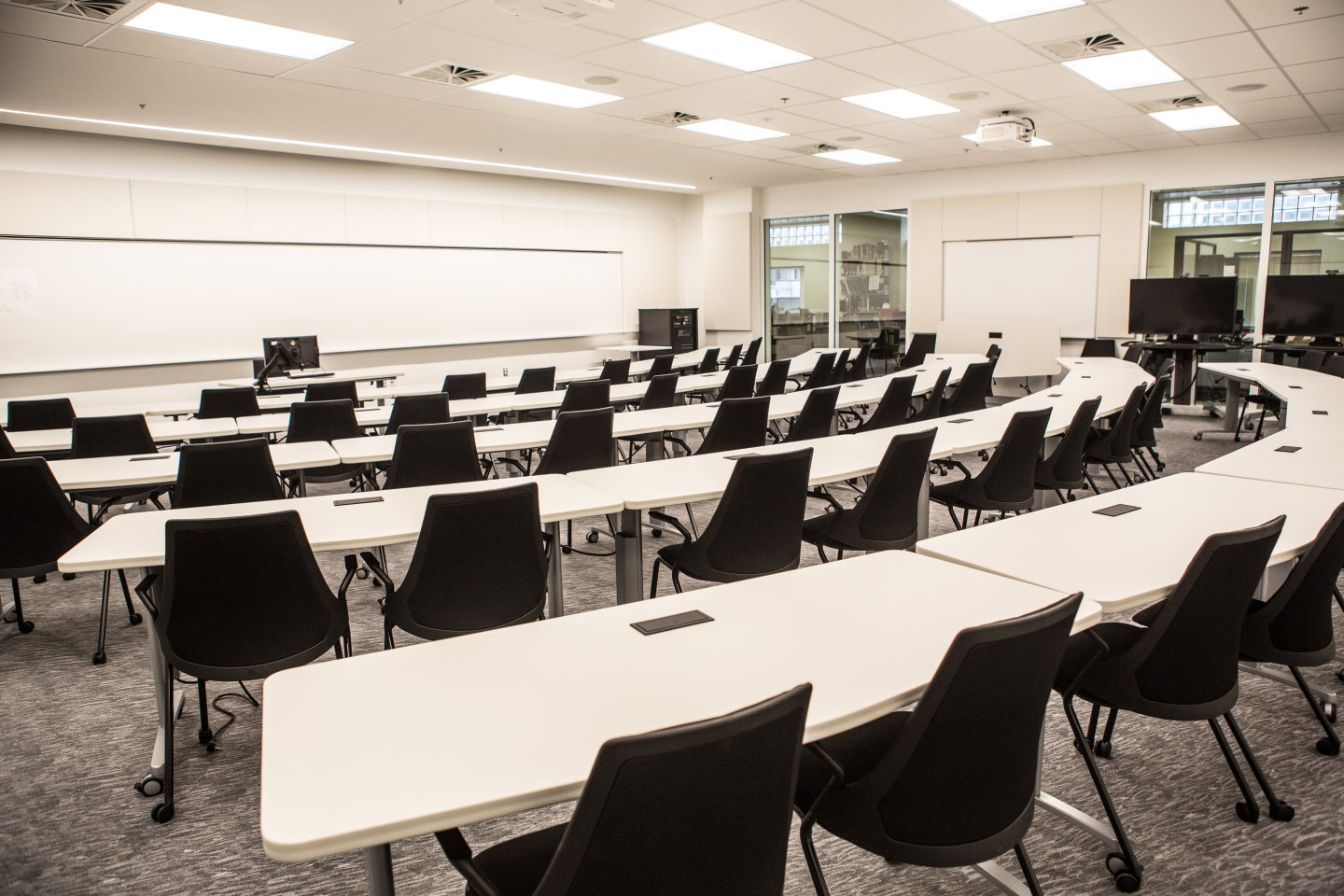 The Multifunctional Room is designed as an active learning space. It is equipped with tables and chairs that may be set up in various configurations. Three configurations are currently available:
workgroup pods
debate style
lecture style
The default configuration is that of lecture style. The room is equipped with collaborative learning technology to facilitate active learning sessions.
Updated: Friday 18 December 2020