Rooms available for booking
Multifunctional Room LB-322
Accommodates 55 to 60 people.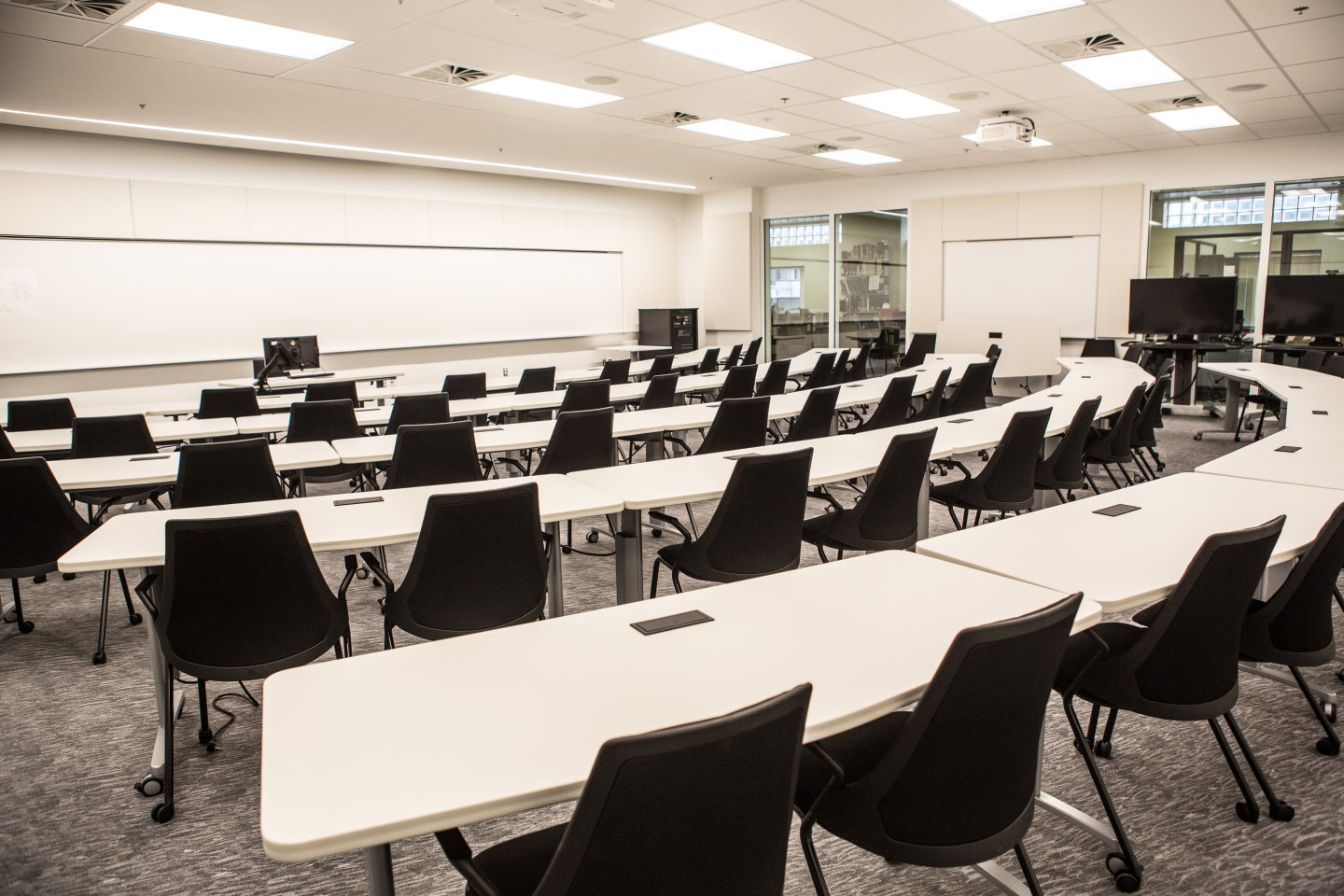 The set-up in the Multifunctional Room accommodates 56 students, extra chairs in the room are available to comfortably seat a few more students at the tables. Safety regulations require that the maximum capacity of this room is 60 persons including the instructor. Under no circumstances should this room have more than 60 persons in it.
To coordinate the placement of signage and wayfinding aids, or to submit special set-up requests, please contact the Office of the University Librarian.