Course readings and textbooks for students
Course textbooks
Course textbooks will be placed in the Course Reserves Room at the Webster Library or Vanier Library. Books are organized by call number. To find the call number of the book, please look up your course in the course reserves system.

Alternatively, if you know the title of the book, search for it in Sofia, the Library catalogue, and look for the call number.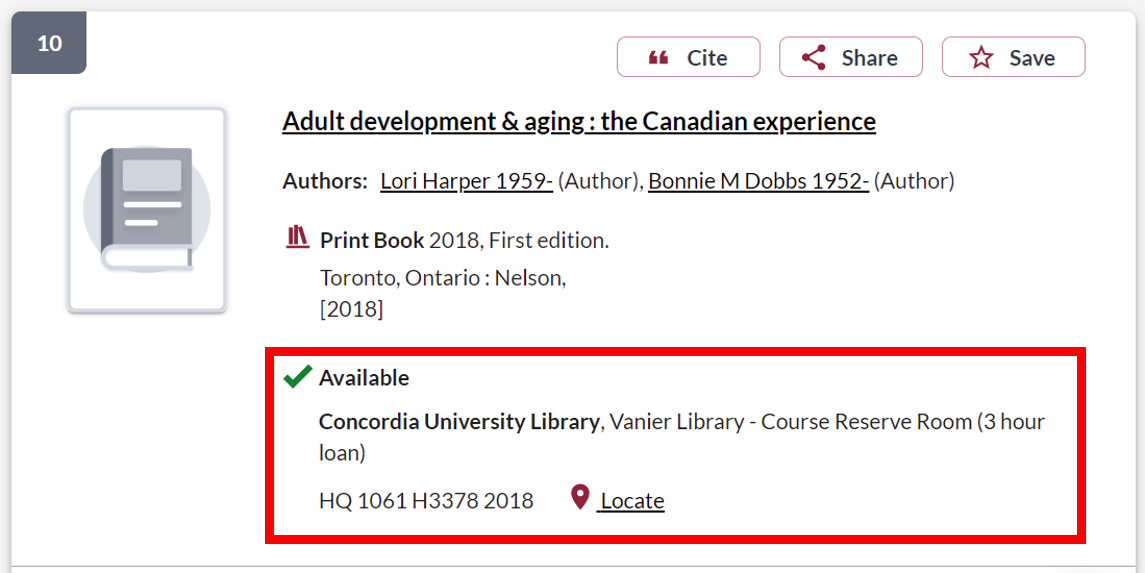 Many courses have several sections taught by different instructors and may use different textbooks. Please consult the reading list you were given for the course to identify a book your instructor wants you to use.
Please note that:
Hard copies of reserve materials are kept in at the Course Reserve Rooms in the Webster and Vanier libraries
They must be borrowed from inside the Course Reserve Rooms
They must be returned to the service point from which they were borrowed
Due to high demand, course reserves:

Have shorter loan periods (e.g. 3 hrs, 1 day); an item on reserve with a loan period of 3 hours that is borrowed less than 3 hours before the Circulation Desk closes may be kept overnight, but will need to be returned by 11 am the next day.
Must be returned before they can be borrowed again
Incur higher fines. Note that reserve items due while the library is closed, will not start incurring fines until after 11 am the next day.