Past researchers-in-residence
See also:
2020-2021 researcher-in-residence Katherine McLeod
Dr. Katherine McLeod researches archives, sound, and poetry. She is an affiliated researcher with the SSHRC-funded partnership of SpokenWeb. She has co-edited the book CanLit Across Media: Unarchiving the Literary Event (with Jason Camlot, McGill-Queen's University Press, 2019), and she is currently writing a monograph (under contract with Wilfrid Laurier University Press) about archival recordings of women poets reading on CBC Radio.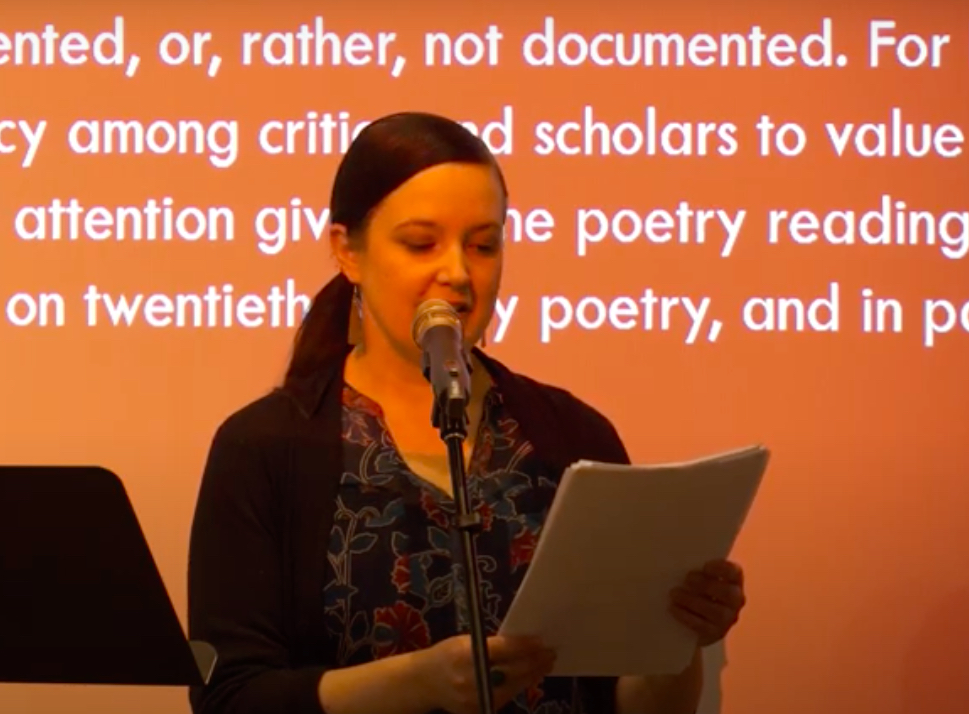 Katherine McLeod / Photo courtesy of Katherine McLeod
As researcher-in-residence at Concordia Library, Dr. McLeod will undertake her research project "Listening to the Library," a sensory based investigation into the audio-visual collections of Concordia's Library. The objective of the residency is to make audible the sounds held within the Concordia Library collections and, simultaneously, to 'read' or, rather, to hear the library as somatic. In tandem with pursuing these concept-based research objectives, Dr. McLeod will develop a set of practical teaching modules designed for specific analogue recordings. Dr. McLeod plans to develop workshops and research-creation performances using recordings, in person or online, which will bring students, researchers, and the public into spaces of the library.
The Library's researcher-in-residence program has as one of its goals to foster a culture of research. The program was created as part of the Library's strategic plan, in order to promote research in the library and the use of research by librarians. The program offers the opportunity for scholars or doctoral students to focus on an area of inquiry in a supportive and enriching environment, and to interact with Concordia Library staff and resources.
Follow her research
Listening to the Library blog: a sensory-based investigation into the audio-visual materials held within library collections. .
In the news
Leslie Goldstein. "New researcher-in-residence is rethinking the Concordia Library as a sensory experience." Concordia NOW, 18 November 2020.