Past researchers-in-residence
See also:
2021-2022 researcher-in-residence Désirée Rochat
Dr. Désirée Rochat is a community educator and transdisciplinary scholar. Guided by an integrative approach connecting historical research, community archival preservation and education, her work aims to document, theorize and transmit (hi)stories of Black communities' activism. She develops innovative and collaborative projects bridging scholarly and community work and is involved in various initiatives for the preservation and promotion of Black community archives. Her research interests include histories of Black transnational activism; Caribbean diasporic community organizing in Canada; community education and archives; collaborative research methodologies; archival pedagogy and engagement; and the racialization of youth. An alumni of Concordia, Dr. Rochat is also currently the program director of the Observatoire des communautés noires du Québec.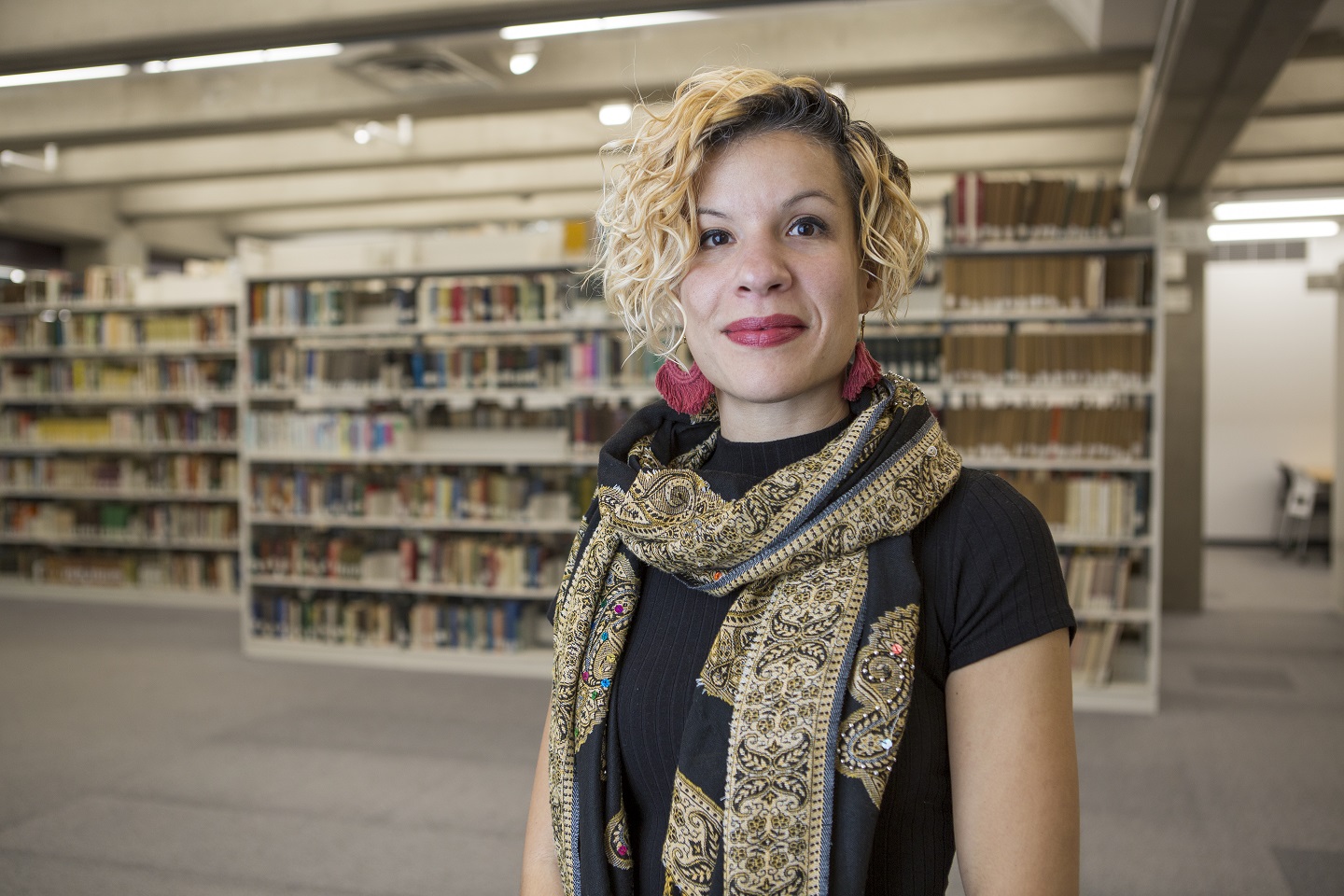 Désirée Rochat / © Concordia University, photo by Lisa Graves
As researcher-in-residence at Concordia Library, Dr. Rochat will explore and propose strategies to improve community outreach, relations and engagement to foster the holistic development and use of Black community-related special collections. Her objectives will be to examine what has been done by the Library's Special Collections to actively encourage the acquisition and use of Black community collections as well as examine what has been done by the Library to foster community outreach, relations and engagement with Black communities inside and outside the university. Dr. Rochat will review scientific literature and institutional documentation from other universities and community archiving projects to identify best practices and develop recommendations adapted to the context of Special Collections.
The Library's researcher-in-residence program has as one of its goals to foster a culture of research. The program was created as part of the Library's strategic plan, in order to promote research in the library and the use of research by librarians. The program offers the opportunity for scholars or doctoral students to focus on an area of inquiry in a supportive and enriching environment, and to interact with Concordia Library staff and resources.
In the news
Leslie Goldstein. "Meet Désirée Rochat, Concordia Library's new researcher-in-residence." Concordia NOW, 2 December 2021.