Emily Kopley, 2017 researcher-in-residence
See also
About
2017 researcher-in-residence Emily Kopley received her PhD in English from Stanford University in 2013, and was subsequently a Mellon Postdoctoral Fellow in the English department of McGill University.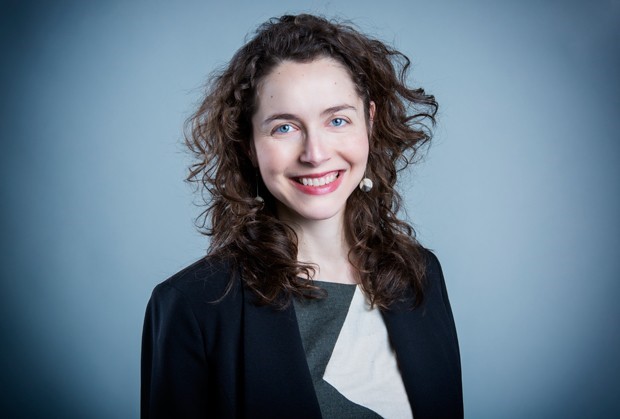 © Concordia University
Her research interests include British and American literature after 1880, especially in the areas of modernism, book history, authorship, literary form, gender and sexuality, and Jewish–Christian literary relations.
As researcher-in-residence, Kopley will work on her second book project, tentatively titled "Anon is Not Dead: Anonymous Authorship in the 20th Century."
So far, she has found that in the early 20th century, concealed authorship particularly served two groups: those whose voices were new to print, such as African-Americans and writers on homosexuality or pacifism, and those who wrote varieties of autobiography.
During her residency, Kopley will pursue two large goals, one focused on anonymous and pseudonymous literature, the other on the cataloguing of this literature.
Reading among anonymous and pseudonymous texts
First, she will read among the anonymous and pseudonymous texts held at Concordia, such as those held in the Gay and Lesbian Literature Collection.
This collection holds anonymous works (e.g. Son of Andy Warhol, Youthful Days) indicating that the autobiographical impulse as well as social stigma continued among gay writers at least through the AIDS epidemic.
Cataloguing and searching methods to facilitate discovery and attribution
Second, Kopley will explore the cataloguing and searching methods that could facilitate the discovery and attribution of such texts.
For books, with amusing if frustrating aptness, anonymous authorship often resists digital searching. We cannot easily find the identity of an anonymous or pseudonymous author, nor whether an identified author initially withheld signature or used a pseudonym.
Kopley's research findings
Kopley will present her research at various times throughout the year, at brown-bag lunches with staff, and at the Concordia University Library Research Forum in April.