Past researchers-in-residence
See also:
Researcher-in-residence program
About the program
Concordia University is one of Canada's most dynamic universities in one of North America's most livable cities. It reflects a unique blend of commitments to diversity, accessibility, social responsibility, and innovation. With over 46,000 students (9,040 international) and over 2,300 full-time and part-time professors, Concordia is recognized for offering a rich academic experience combined with strong community engagement.
This is a time of change for Concordia University Library. A major renovation and expansion project recently transformed the Webster Library at the Sir George Williams Campus (downtown), including the launch of the Technology Sandbox and Visualization Studio and offering 22 different types of learning spaces.
With a team of 120 librarians, professionals and support staff who put student and faculty success at the centre of their practice, the Library collaborates to achieve the goals outlined in our strategic plan. Some of the highlights from the plan's goals and objectives include:
The transformation of service offerings to provide an outstanding user experience
The launch of the Concordia University Press to disseminate engaging research in the form of open access scholarly books
The development of programs to foster a culture of experimentation with new technologies
The promotion of research and innovation in library and information studies
In light of this, the Concordia Library Researcher-in-Residence program was created to promote conducting research in the library and the use of research by practitioners. The program offers the opportunity for librarians, archivists, scholars, or doctoral students to focus on an area of inquiry in a supportive and enriching environment, and to interact with Concordia Library staff and resources.
The presence of the Researcher-in-Residence in Concordia Library has as one of its goals to foster a culture of research. It is hoped that throughout the residency, both the researcher and staff will become engaged in the use of research in library practice and the concept of evidence-based librarianship.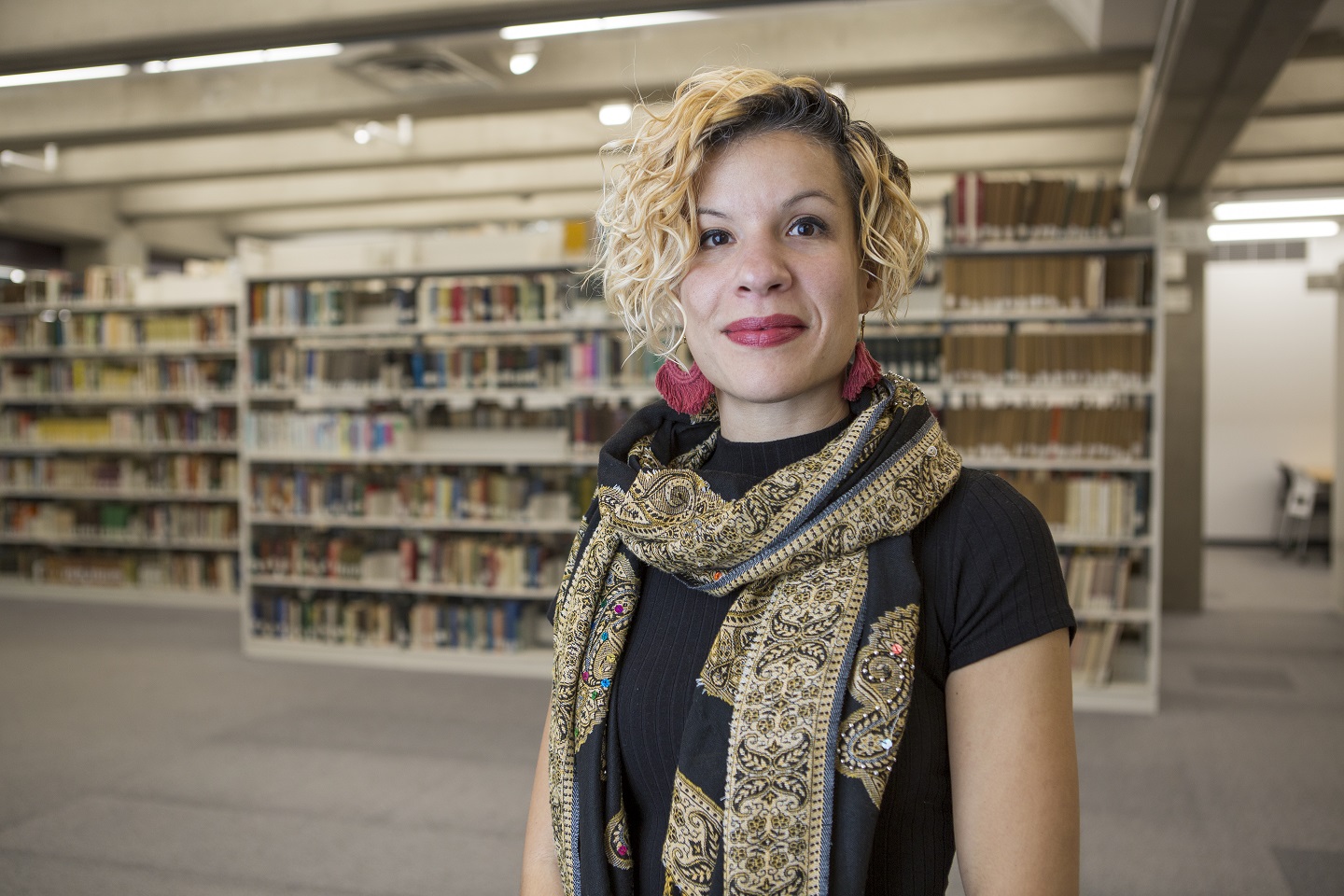 Current researcher-in-residence,
Désirée Rochat
/ © Concordia University, photo by Lisa Graves