Course reserves for instructors
Please read the Provost's Copyright Memo and its Appendix for important information concerning the use of copyrighted material for courses (paper and digital).
Permanent links in Moodle or in your syllabus
Once your course materials have been processed for reserves, you can use the link in our Course Reserves system to share the PDF document with your students. Please note that this link will work only for students that are currently enrolled in the course.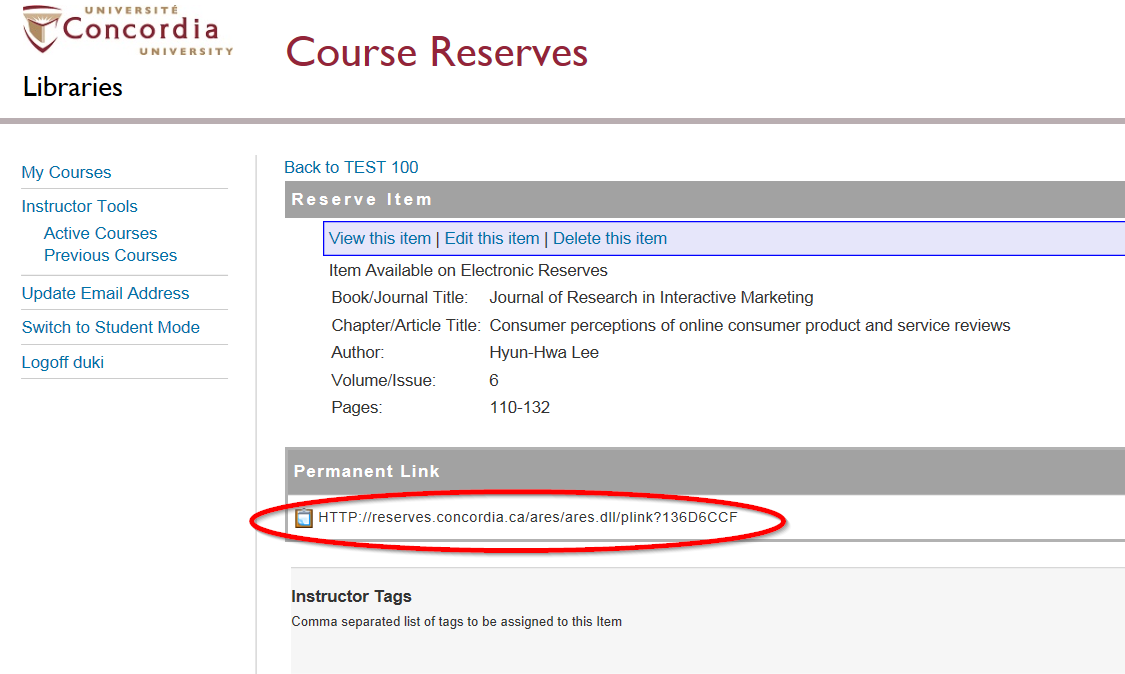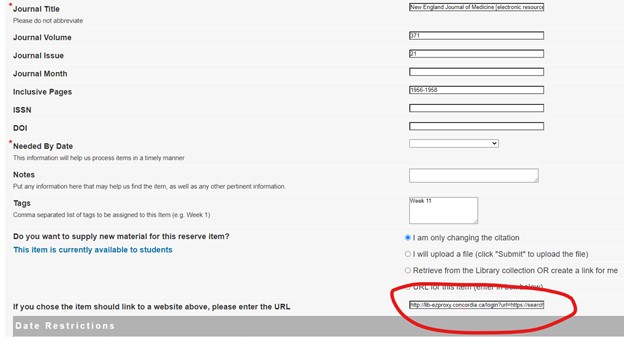 For reasons of copyright and server management, Library staff will replace journal article PDFs with links to Library online holdings if the Library has a subscription to the source. Permanent links created to PDF files that have been removed by reserves staff will no longer work.