FAQ on course reserves for instructors
Permalinks, tags, etc.
In the new Course Reserves (https://reserves.concordia.ca) system, you can add tags to each reading. These tags can indicate for which week the reading is required, or what is the theme of the reading, or something else that you consider important to indicate to your students. The tags display at the top of all the readings as well as for each individual reading.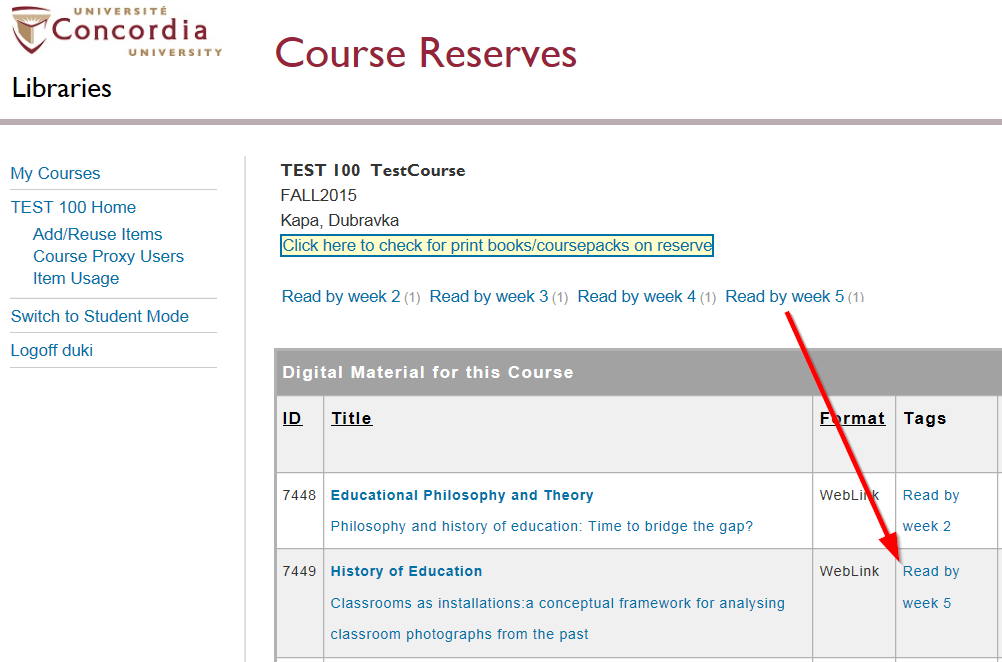 Once you have your reading processed in the Course Reserves system, you can add a link to the reading in any document you prepare for your course or in Moodle directly. To do that you will need to copy a permanent link from the item in the Course Reserves system:
For items with PDFs
Click on the item and copy the URL from the "Permanent Link" section of the record. This link will give access only to students that are registered for your course.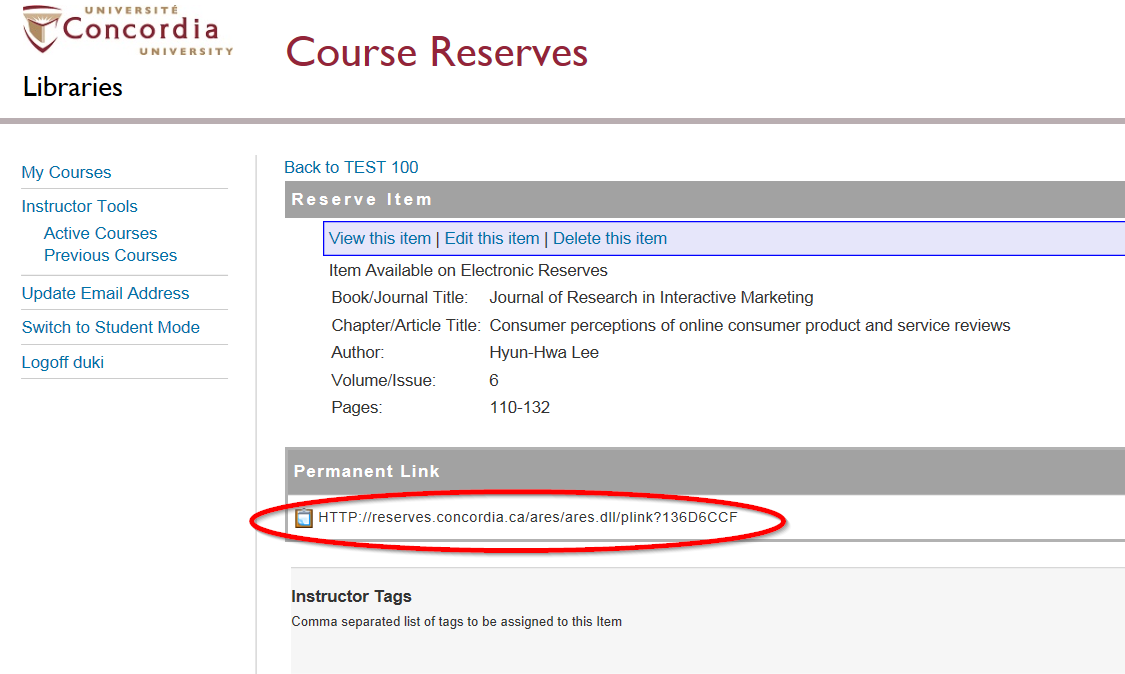 For items available in the Library's electronic collection
Click on the item to open it and then click on "Edit this Item". This will open the complete record for editing and you will find the permanent link to this electronic resource at the bottom of the form. This link can be shared with anyone at Concordia.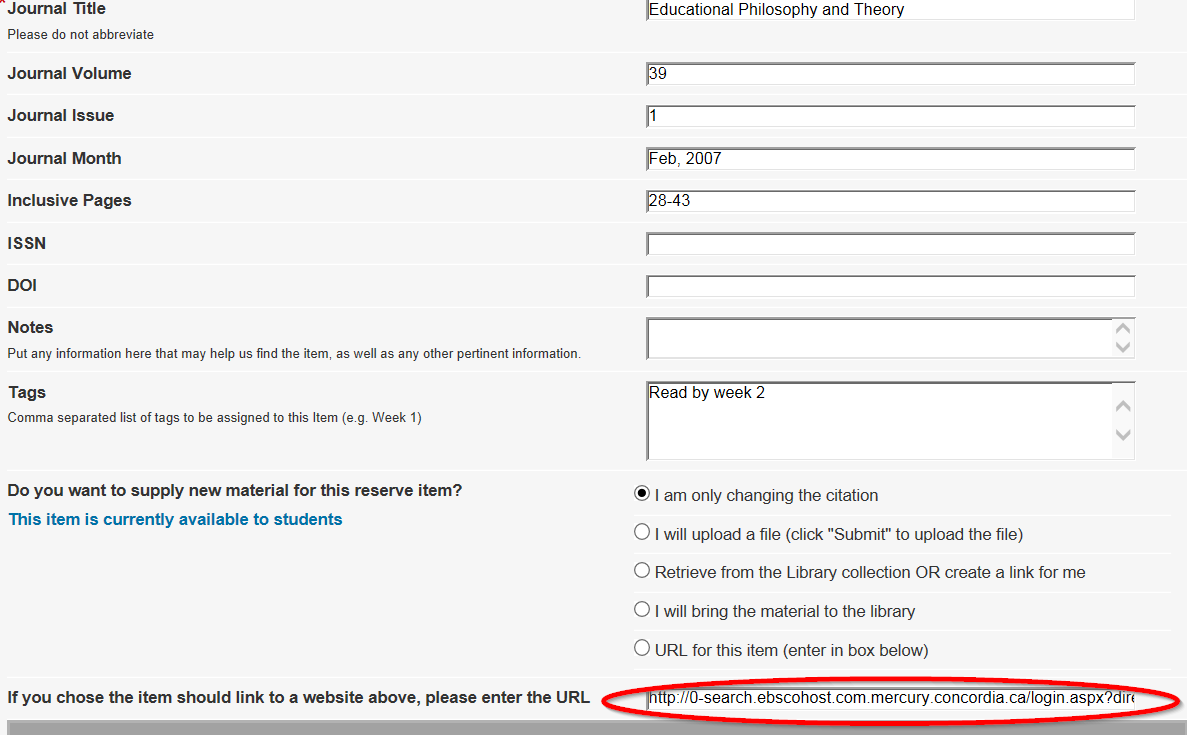 If you are reusing/cloning items from a last year's course in your current course, the permanent links will work for this year as well. Please remember that links to PDFs will work only for students who are currently registered for the course.
Example of a PDF permanent link:
http://reserves.concordia.ca/ares/ares.dll/plink?137AEE7A
Updated: Monday 8 February 2021